Ghandhara Nissan Halts Car Production Due to Import Restrictions on CKD Kits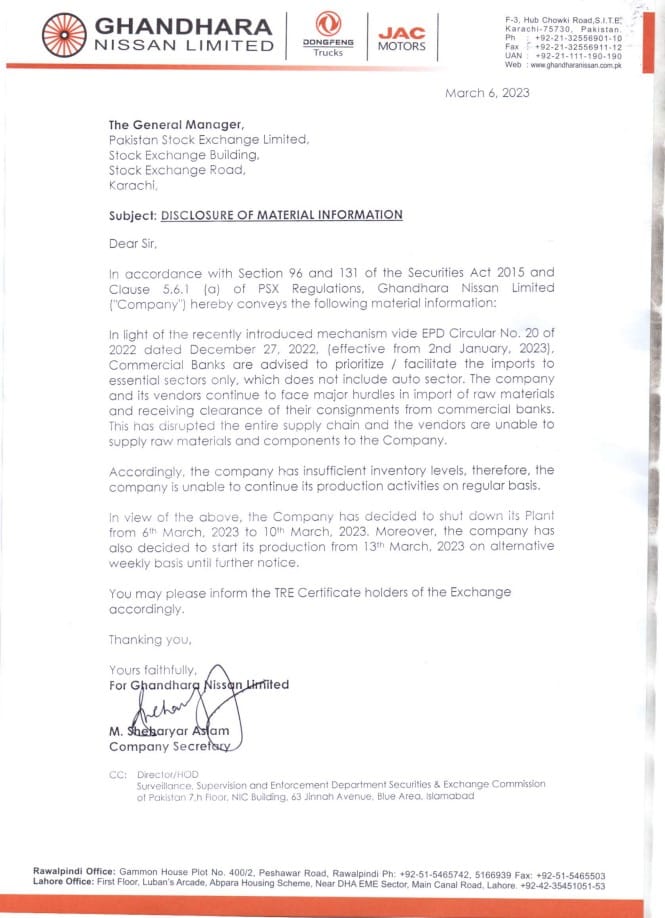 Ghandhara Nissan Limited (GNL) has suspended vehicle production for seven days due to import restrictions on completely knocked-down (CKD) kits. The suspension of production testifies to the dire state of the auto industry in Pakistan, which has been severely impacted by the economic crisis. GNL is the assembler of Chery Tiggo 4 Pro and Tiggo 8 Pro in Pakistan. From March 6, 2023, to March 10, 2023, the company will observe non-production days (NPDs) and will resume operations on Monday, March 13, after the upcoming weekend.
The decline in production and sales of Chery vehicles has dampened the company's progress, despite its increasing popularity among crossover shoppers across Pakistan. Additionally, the turbulent currency value in Pakistan is also taking a toll on car prices, subsequently causing the demand to decline. Experts predict that this situation is likely to persist, which may lead to a mass exodus of several new automakers. The struggling state of the auto industry in Pakistan is a worrying sign, as it will not only impact the industry itself but also have broader implications for the country's economy.