Dubai Sees Significant Rise in Pakistani Company Registrations in 2023
Dubai's Appeal as a Global Business Hub Continues to Grow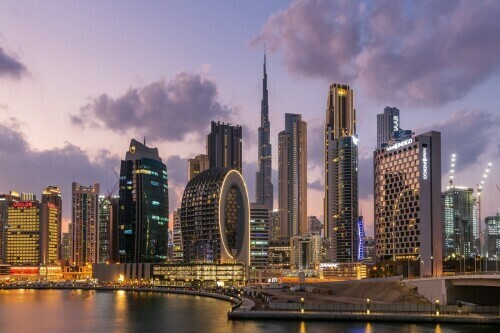 Dubai is experiencing a surge in business registrations, with a remarkable increase in the number of Pakistani companies during the first half (H1) of 2023. A total of 3,395 Pakistani companies successfully completed their registration process during this period, marking a substantial growth of nearly 59 percent compared to H1 2022. This surge underscores Dubai's growing appeal as a global business destination.
Dubai now proudly hosts a staggering 40,315 Pakistani companies, firmly establishing itself as a thriving global business hub. According to data from the Dubai Chamber of Commerce, Pakistani investors ranked third in the list of new company registrations in Dubai for H1 2023, with Indian nationals leading the tally.
This surge in Pakistani business registrations coincides with a notable migration trend. Since April 2022, approximately 229,000 Pakistanis have chosen to migrate to the United Arab Emirates (UAE), driven by factors such as the rising cost of living and the volatile political and economic conditions in Pakistan.
In parallel, Indian-owned businesses have also experienced significant growth. During H1 2023, a total of 6,717 Indian companies completed their registration process with the Dubai Chamber of Commerce, marking a substantial 39 percent increase compared to H1 2022. Indian companies now constitute a significant 22.3 percent of Dubai's newly registered 30,146 companies.
The influx of companies from diverse countries highlights Dubai's vibrant and inclusive business culture. Mohammad Ali Rashed Lootah, President and CEO of the Dubai Chamber of Commerce, noted that the increasing number of new members joining the Chamber aligns with Dubai's Economic Agenda and broader UAE goals.
Beyond Pakistani and Indian companies, Dubai's attractiveness extends to businesses from various other nations. During H1 2023, 2,154 Egyptian companies joined the Dubai Chamber of Commerce, marking an impressive 102 percent increase during the same period. This diverse international participation further enhances Dubai's reputation as a premier global business destination. Such growth in international business collaborations bodes well for Dubai's economic prosperity and reaffirms its status as a dynamic international trade center.