Easypaisa's 'Live Easy' Campaign Redefines Financial Empowerment
Experience Financial Freedom: Easypaisa's 'Live Easy' Campaign Redefines Convenience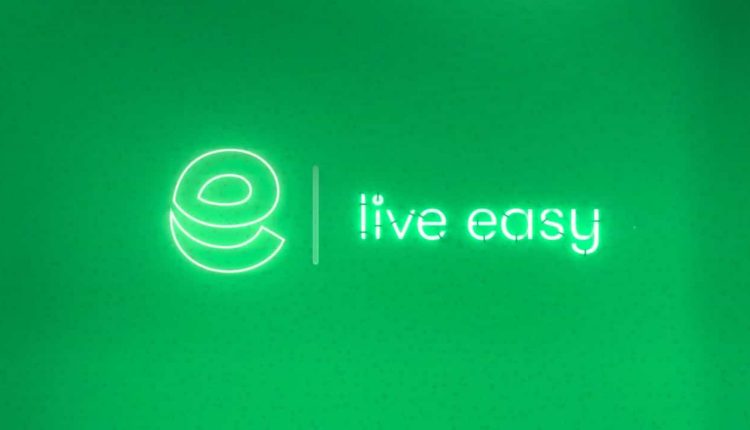 In a resolute commitment to delivering convenience and dependability to millions of Pakistanis, easypaisa, the nation's premier digital financial services platform, has introduced its 'Live easy' campaign. This distinctive initiative is designed to spotlight easypaisa's multifaceted utility, streamlining everyday lives for users and simplifying financial matters.
The 'Live easy' campaign encourages easypaisa users to embrace a cashless, hassle-free, and relaxed lifestyle, all while gaining more free time. With a comprehensive array of over 250+ use cases encompassing payments, savings, lending, platform services, and more, easypaisa empowers customers with the precious gift of time—time to be utilized according to their preferences while relishing financial independence. Boasting a user base of over 12 million active monthly users and steadily growing, easypaisa has truly become the preferred choice among the populace.
Rifah Qadri, Head of Marketing & Corporate Communications, elaborated on the campaign's essence: "This campaign revolves around illustrating how easypaisa seamlessly integrates into people's lives, creating a world where individuals enjoy more free time thanks to easypaisa's effortless handling of their financial requirements. Introducing the tagline 'live easy' to the brand reflects our commitment to becoming an integral part of our customers' everyday lives, emphasizing convenience and a stress-free experience. This tagline aims to shape how we are perceived and the relationship we build with our customers."
The 'Live easy' campaign utilizes various media channels to reach a broad audience and accentuates the advantages and distinctive features that set easypaisa apart from competitors, reinforcing its position as an all-in-one platform.
easypaisa remains steadfast in its dedication to ease of access and security, which has enabled it to secure a substantial share of Pakistan's digital financial services landscape. The platform's extensive network of agents, merchants, and customers, coupled with its commitment to seamless and secure transactions, positions it as a trusted partner for both consumers and businesses.
As Pakistan's digital banking sector continues to burgeon, especially in urban areas, easypaisa remains committed to innovation, introducing new use cases, features, packages, and discounts—all while ensuring the highest levels of security and convenience in financial transactions, thereby reducing the necessity of physical visits to a bank branch.