AirSial Expands Flight Operations: Multiple Weekly Flights to Oman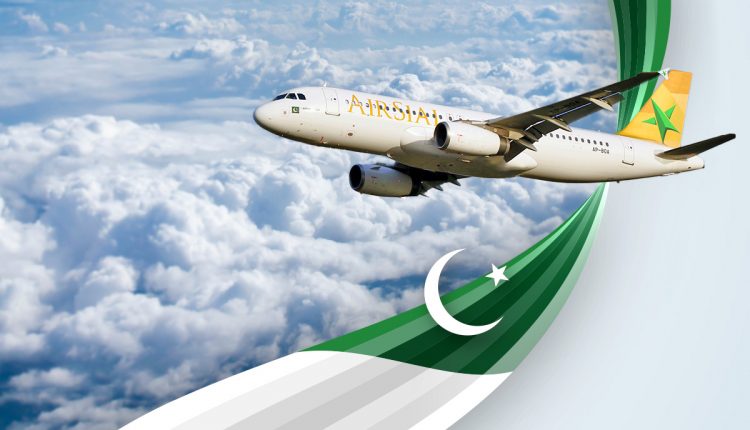 AirSial, a prominent airline in Pakistan, has taken a significant stride in its operations by introducing multiple weekly flights from Lahore, Islamabad, and Sialkot to Muscat, Oman, in response to the growing demand for air travel between the two nations.
The airline made the exciting announcement through its social media channels, revealing its plans to operate a total of eight weekly flights that will connect Lahore, Islamabad, and Sialkot with Muscat.
Interested travelers can easily secure their seats as the tickets for these newly launched routes are now available for booking through AirSial's official website. Specifically, passengers from Islamabad will have the convenience of three weekly flights to Muscat, while those departing from Lahore and Sialkot will enjoy the flexibility of three and two flights per week, respectively.
This strategic expansion of AirSial's flight network comes following the airline's successful receipt of official approval from Oman's Civil Aviation Authority (CAA). The approval marks a significant milestone for AirSial as it paves the way for establishing strong air connections between three major cities in Pakistan and the vibrant city of Muscat.
With the green light from Oman's CAA, AirSial is now well-positioned to offer enhanced travel options to passengers seeking to explore Oman's rich cultural heritage, vibrant markets, and breathtaking landscapes. Likewise, it provides Pakistani travelers with more convenient access to the fascinating attractions of Oman, fostering the growth of tourism and cultural exchange between the two countries.
This strategic move is expected to bolster trade ties as well, facilitating the smooth movement of goods and cargo between Pakistan and Oman. Additionally, it will serve as a catalyst for strengthening bilateral relations and deepening the bonds of friendship and cooperation between the two nations.
AirSial's commitment to expanding its flight operations not only underscores its dedication to providing world-class services to its passengers but also reflects its role as a vital catalyst for promoting economic growth and connectivity in the region.
The launch of multiple weekly flights to Oman signifies a remarkable achievement for AirSial, as it continues to play a pivotal role in elevating Pakistan's aviation industry to new heights. As travel demand surges in the region, AirSial's latest endeavor promises to be a game-changer in the realm of air travel, fostering closer ties between Pakistan and Oman while contributing to the overall advancement of regional aviation.