E-Rozgar Program Empowers Punjab's Youth, Generating Over Rs. 8 Billion in Online Earnings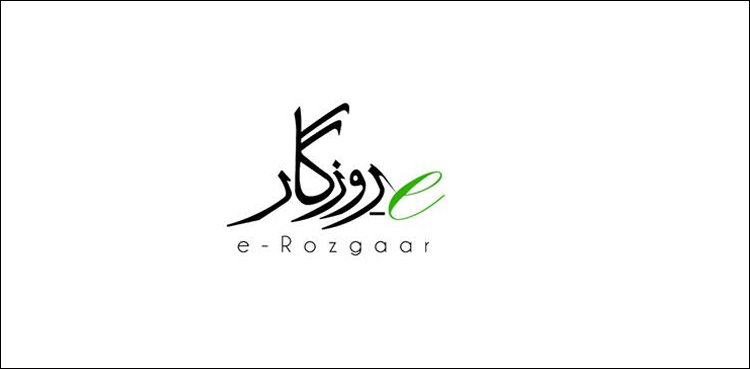 The Punjab Information Technology Board (PITB) and the Department of Youth Affairs and Sports have launched a groundbreaking initiative known as the e-Rozgar Training Program. This program aims to empower the skilled youth of Punjab by providing them with the necessary training and resources to excel in the digital world. As a result of this innovative program, the graduates have collectively earned an impressive sum of more than Rs. 8.152 billion through online ventures.
The e-Rozgar Training Program offers comprehensive courses in seven diverse fields, ensuring that the unemployed youth bearing Punjab domicile can acquire specialized skills and expertise. These fields include Mobile App Development, Technical Content Marketing, Creative Designing, and e-Commerce, among others. Over the course of its implementation, more than 54,000 enthusiastic students have successfully completed their training, emerging as a talented and competent workforce.
The program's success lies in its ability to harness the potential of online platforms, enabling the e-Rozgar graduates to explore various avenues for income generation through the Internet. By tapping into the digital realm, these skilled individuals have not only expanded their earning potential but have also embraced the ever-evolving landscape of online entrepreneurship.
It is remarkable to note that the cumulative earnings of the e-Rozgar graduates have surpassed an astounding Rs. 8.152 billion to date, signifying the program's profound impact on the economic growth of Punjab and its youth. These substantial earnings not only benefit the individuals involved but also contribute significantly to the overall economic development of the region.
The success story of the e-Rozgar Training Program is further accentuated by the establishment of 45 e-Rozgar Centers spread across Punjab. These centers serve as hubs of learning and innovation, equipped with state-of-the-art facilities to provide the trainees with a conducive environment to hone their skills and launch their online ventures.
In light of the recent survey findings, which highlight the substantial earnings of e-Rozgar-trained candidates, the program has become a beacon of hope for the unemployed youth of Punjab. It has not only empowered them with the tools to thrive in the digital age but has also opened doors to numerous opportunities and a promising future.
As the program continues to expand and more youth are trained and equipped with digital skills, it is expected that the positive impact on the economy and employment landscape of Punjab will be even more pronounced. The e-Rozgar Training Program stands as a testament to the power of digital education and its potential to transform lives and drive socio-economic progress.