HEC Collaborates with Hult Prize Foundation to Launch $1 Million Nobel-Style Prize for Student Entrepreneurs
HEC and Hult Prize Foundation Partner for $1 Million Nobel-Style Prize in Pakistan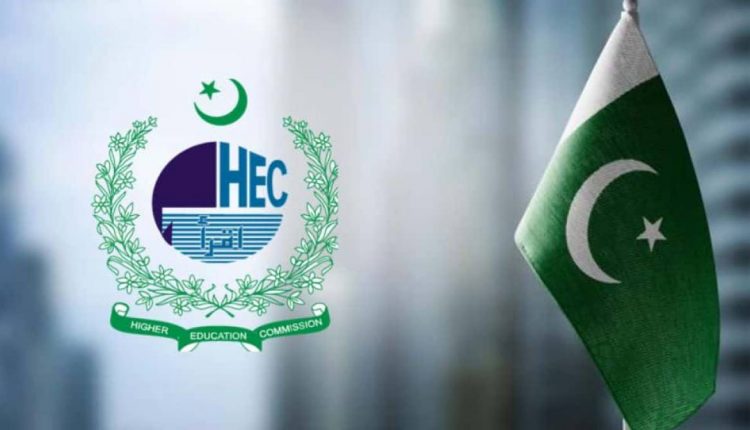 The Higher Education Commission (HEC) has joined forces with the Hult Prize Foundation (HPF), known as the "Nobel Prize for students," to fuel the growth of social entrepreneurship culture among the vibrant Pakistani youth. In a landmark partnership, HEC's Director General of Research & Innovation, Hazrat Bilal, and Hult Prize Foundation's Chief Executive Officer, Lori Van Dam, signed a momentous Letter of Intent during a virtual ceremony.
Under this visionary LoI, the two entities will embark on a transformative journey to foster a thriving ecosystem for social entrepreneurship in Pakistan. The partnership aims to empower young minds with the tools and knowledge to address pressing global challenges through innovative social enterprises, thus creating a positive impact on a global scale. The collaboration also seeks to raise awareness about the United Nations' Sustainable Development Goals (SDGs) while providing students across Pakistani universities with invaluable personal and leadership development opportunities.
The Hult Prize Foundation, renowned for its annual competition that hosts the world's largest gathering of game-changing business ideas tackling social problems, has witnessed active participation from Pakistani students in previous years, with some remarkable winners emerging from the country. This new collaboration opens the doors for all Pakistani universities to actively engage in the Hult Prize Foundation's esteemed competition and benefit from the wealth of experience and knowledge it offers.
Director General Hazrat Bilal expressed his excitement about the groundbreaking partnership, emphasizing the enormous potential it holds for students across Pakistani universities. He highlighted that this collaboration would play a pivotal role in addressing social problems faced by the wider community by integrating enterprise development and fostering an entrepreneurial spirit among the youth.
Lori Van Dam echoed Bilal's enthusiasm, sharing that HPF has nurtured the second-largest worldwide community in Pakistan and observed the nation's active participation in nearly every Hult Prize round over the years. She reiterated that the collaboration would serve as a catalyst to further strengthen the entrepreneurial culture in Pakistan, laying the groundwork for a brighter future.
The annual competition hosted by the Hult Prize Foundation encompasses multiple rounds, culminating in the prestigious recognition of the winning team. After a rigorous evaluation process, the triumphant team receives a substantial prize money of $1 million in funding to transform their revolutionary idea into a reality that addresses real-world challenges.
As Pakistan ventures into a new era of social entrepreneurship and innovation, this groundbreaking partnership between HEC and the Hult Prize Foundation sets the stage for a promising future. By empowering the youth with the tools and resources to make a positive impact on society, this initiative strives to bring about transformative change and create a generation of compassionate, driven, and socially conscious leaders.