HEC Invites Applications for Joint Grant Program With French Institutions to Strengthen Research Collaboration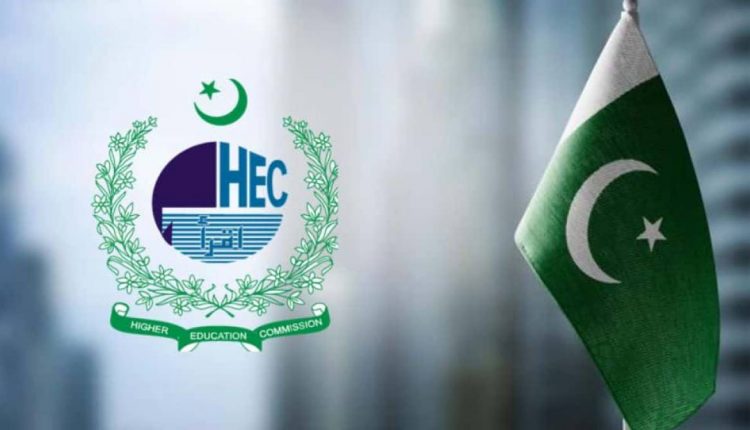 The Higher Education Commission (HEC) has taken a significant step towards fostering scientific and technological cooperation between Pakistan and France by opening applications for the 10th Phase of the PERIDOT Mobility grant program. From 16th August to 6th October 2023, Pakistani researchers have the opportunity to collaborate with their French counterparts in joint research activities, encouraging innovation and knowledge exchange between the two nations.
The PERIDOT program is an integral part of the Franco-Pakistani Hubert Curien Partnership (PHC) Program, which aims to strengthen ties and promote research collaborations between higher education institutions and research laboratories in both countries.
Eligibility and Application Process
To be eligible for the PERIDOT Mobility grant, applicants must be regular faculty members of public or private higher education institutions in Pakistan and hold a PhD or an equivalent degree. This ensures that only qualified researchers with the necessary expertise can participate in the program.
The application process involves submitting joint research proposals online through the HEC's portal. The proposals will undergo a merit-based, transparent, and competitive evaluation by independent experts from both France and Pakistan to ensure fair selection of projects.
Research Areas and Funding
The mobility grant program emphasizes research in three main areas:
Sustainable Energy, Environment, and Climate Change
Agriculture, Food Security, and Health
Humanities and Social Sciences
Projects that address social challenges related to environmental issues are particularly encouraged, as they contribute to tackling pressing global concerns.
Funding for the main research project will be shared equally between the HEC and its French counterpart. The grant will cover travel and living expenses for researchers involved in the projects visiting both Pakistan and France, facilitating fruitful collaboration between researchers from different cultural backgrounds.
Additional Information
The PERIDOT program places special emphasis on supporting the mobility of young researchers, especially doctoral students working under the supervision of the principal investigator. This initiative not only enhances the capacity of young researchers but also contributes to the overall growth of research in both countries.
The host institution in each country must have the necessary capacities to accommodate visiting fellows and provide a conducive environment for their research activities.
Applicants are required to upload the joint application already submitted on the Campus France portal during the application process. This ensures that all relevant information is readily available for evaluation.
For any inquiries or further information, interested individuals can contact the respective representatives in both countries. In French universities, they can reach out to the Director of International Relations in the concerned university.