Karachi University Plans Medical College Establishment
Committee Formed for Establishment of Medical College at Karachi University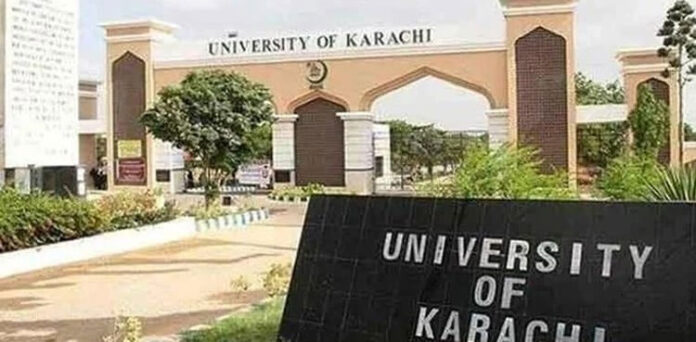 Karachi University (KU) is taking a significant stride towards enhancing healthcare by initiating the establishment of a medical college within its premises. A dedicated committee has been formed to oversee the necessary legal requirements and formalities for the creation of KU Medical College. Once these critical components are in place, they will be submitted to the Vice Chancellor, Professor Dr Khalid Iraqi.
Professor Iraqi underscored the university's active engagement with philanthropic individuals and organizations to expedite the establishment of the medical college and its associated hospital. This endeavor is aimed at providing comprehensive medical education and healthcare services.
Collaboration for Comprehensive Healthcare Services
A noteworthy development comes in the form of a Memorandum of Understanding (MoU) between KU and the National Institute of Kidney and Urological Diseases Hospital, in association with the Kidney Foundation. This collaborative project intends to offer a range of medical services, including emergency care, cardiac services, diagnostics, outpatient facilities, and radiology services to KU faculty, employees, their families, and staff. The official signing of the MoU took place at the VC Secretariat.
Future Prospects and Collaborations
The Vice Chancellor further revealed that upcoming academic years will witness the introduction of admissions to the faculty of medicine. Notably, medical classes will be conducted on the university campus, with planned collaborations with various hospitals to fulfill additional requirements for the medical degree's completion. This approach will continue until KU's own hospital becomes operational.
Philanthropic Support for Enhanced Medical Facilities
Additionally, Dr Nadira Panjwani, a distinguished social worker and philanthropist, has generously pledged her support to the university's administration for the construction of a hospital on campus. This act of philanthropy reinforces the commitment to upgrading medical facilities at Karachi University, ensuring that students have access to quality education and healthcare resources.
As Karachi University takes these vital steps towards the establishment of its medical college and associated healthcare facilities, it reflects a promising future for medical education and healthcare services in the region.