Karachi University Professors End Class Boycott
Academic Normalcy Restored as Karachi University Professors End Protest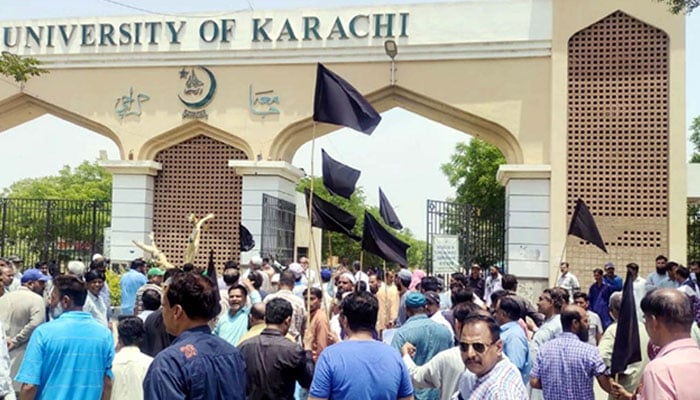 Karachi University's academic landscape is returning to normalcy as professors announce the conclusion of their 10-day protest, leading to the resumption of teaching activities.
The decision to end the protest and boycott of teaching activities came following the fulfillment of the professors' demands. The professors' association confirmed that classes in both the morning and evening sessions at Karachi University will now adhere to the regular schedule. The disruption of educational activities had persisted for ten days as professors refrained from conducting classes.
The core demand put forth by the professors revolved around two key issues: the punctual disbursement of salaries and the exemption of fees for M.Phil and Ph.D. students.
In response to these demands, Karachi University's Vice-Chancellor, Dr. Khalid Iraqi, extended an invitation to the protesting professors for negotiations. Dr. Iraqi highlighted that the demands and subsequent protests led to the cessation of the fee waiver, a move that could potentially result in further financial setbacks for Karachi University if the fees were waived.