Anushka Sharma & Virat Kohli: Awaiting Baby 2
Bollywood's Power Couple Set to Share Joyous News Soon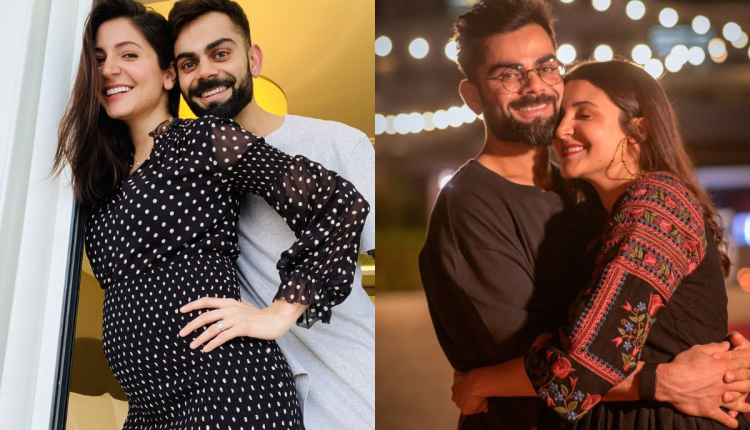 In a delightful turn of events, the Bollywood power couple, Anushka Sharma and Virat Kohli, are reportedly gearing up to welcome their second bundle of joy. The rumor mill is abuzz with whispers of the star duo's impending announcement, as sources close to the couple suggest that they are set to break the news to the world soon.
Hindustan Times reports that Anushka Sharma, the 'Chakda'Xpress' luminary, is currently in her second trimester, marking this as an exciting phase for the celebrity couple. A source privy to the development shared insights, stating, "Anushka is expecting her second baby. Like the last time, they will formally share the news with the world at a later stage."
What adds a layer of intrigue to this news is the deliberate absence of Anushka from the public eye in recent times. The insider revealed, "it isn't a coincidence" that the actress has steered clear of public events and has not been spotted in Mumbai for a while. This strategic move is apparently aimed at avoiding unnecessary speculation surrounding her pregnancy.
"She is staying away from the public eye to avoid speculation," disclosed the source. Anushka's discretion even extends to her husband Virat Kohli's matches, as she has been notably absent from the stands for some time.
Further substantiating these speculations, another insider confirmed that the couple was recently seen at a maternity clinic in Mumbai. In an effort to maintain privacy, they reportedly requested the paparazzi not to publish any pictures, accompanied by a promise of a formal announcement in the near future.
Anushka Sharma and Virat Kohli, who exchanged vows in 2017, are already parents to their adorable daughter, Vamika, born in 2021. As fans eagerly await the official confirmation from the couple, the air is thick with excitement over the prospect of another addition to their growing family.