Hira Mani's Viral Live Performance in the USA
Discover the Showbiz Sensation's Musical Journey and Fan Reactions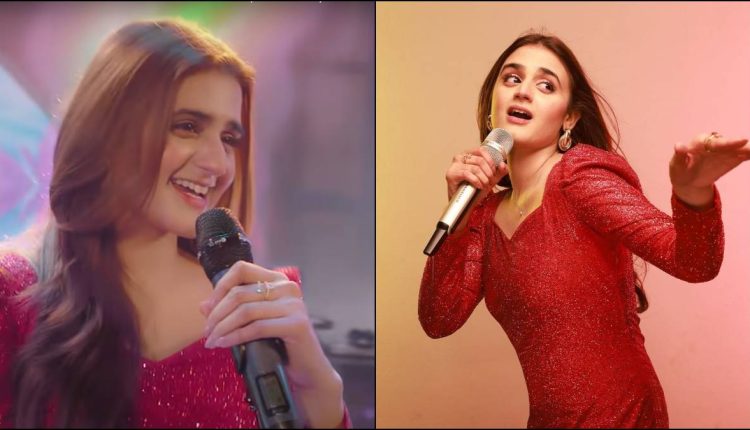 Hira Mani, the famous showbiz personality known for her acting, surprised everyone by singing live at a concert in the United States. A video of her singing in the USA became very popular on social media.
This makes us think that Hira Mani might want to focus more on singing than acting. She has impressed her fans with songs like "Sawari" on Kashmir Beats. But when it comes to her live singing, people had different opinions.
Some people didn't like the song she chose and didn't think she sang very well. They shared their thoughts in the comments.
In the video, we can see Hira Mani singing to a small group of people who didn't seem very interested in singing along with her.
The only person who seemed interested besides Hira Mani was her son. He was recording her performance on his phone from the side of the stage.
People had mixed reactions to the video, and some were wondering why Hira Mani is doing concert tours in the US.
Hira Mani is a big star in the showbiz industry. She has a lot of fans all over Pakistan because of her great acting. People loved watching her in TV dramas like "Kashf," "Do Bol," and the super hit "Mere Pass Tum Ho."
Her timeless charm and her happy and friendly nature make her one of the most popular actresses in the industry.