Indian Actress Rakhi Sawant Performing Umrah
Rakhi Sawant's Umrah Journey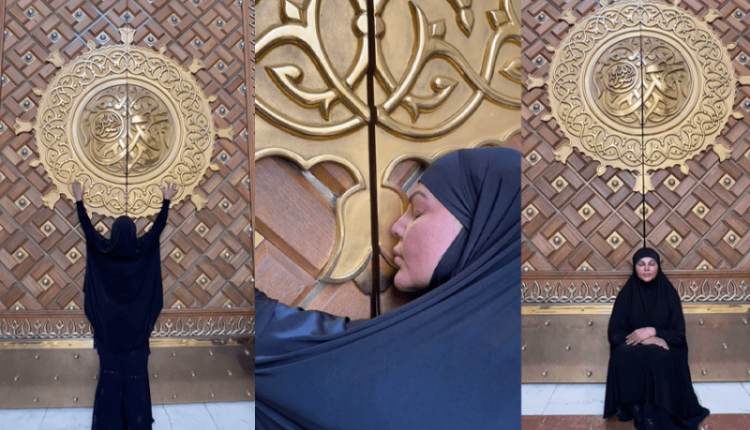 Indian actress and model Rakhi Sawant, who recently parted ways with Adil Khan Durrani, has embarked on a deeply meaningful journey by performing Umrah, the pilgrimage to the sacred cities of Makkah and Madinah. Videos and photographs capturing her pilgrimage have swiftly circulated across various social media platforms, allowing her well-wishers to share in her significant experience.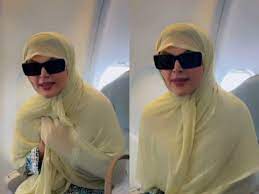 In a video recorded during her flight to Makkah, Rakhi Sawant expressed her immense joy and sense of blessedness at embarking on this pilgrimage for the very first time. Her sincerity in conveying these emotions resonated with her audience, reflecting the profound impact of this spiritual undertaking. Prior to her journey, during a news conference, Rakhi Sawant shared her unwavering faith in Allah's acceptance of her prayers, embodying the sentiment shared by countless pilgrims as they seek divine blessings.
During her pilgrimage, Rakhi Sawant adhered to the customs and traditions, wearing a shalwar kameez adorned with a dupatta that gracefully covered her body and head. This attire signified her respect for the sacredness of the occasion and the traditions observed during this pilgrimage.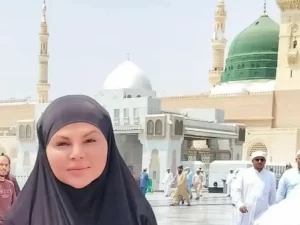 Rakhi Sawant's pilgrimage serves as an inspiring example of seeking spiritual growth and connection, transcending personal circumstances. As her videos and photographs continue to resonate across social media, they underscore the universality of the human quest for higher purpose and solace.