Salman Khan Listens to My Speeches at Home: Maulana Tariq Jameel Reveals
Maulana Tariq Jameel Shares Insights into Salman Khan's Interest in His Lectures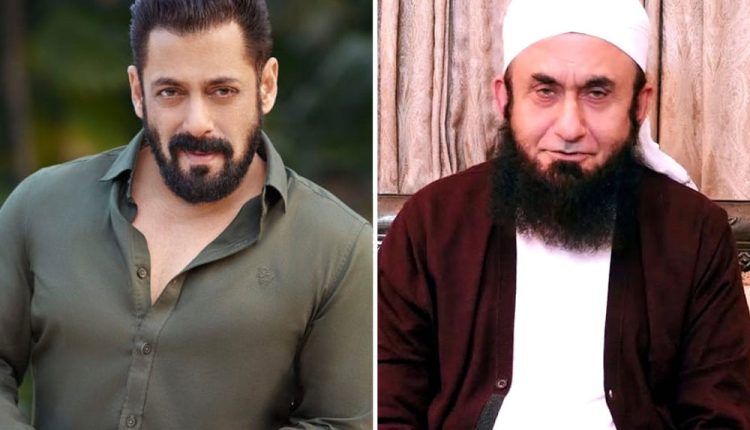 Maulana Tariq Jameel, an Islamic scholar and public figure in Pakistan, has stated that Bollywood star Salman Khan and his sisters regularly listen to his lectures in their homes.
Recently, Maulana Tariq Jameel participated in a podcast where he revealed that Salman Khan knows him well and also listens to his speeches. During the interview, the host asked, "You once told me that Bollywood actor Aamir Khan informed you that Salman Khan also listens to your lectures. Do you remember?"
In response, Maulana Tariq Jameel clarified, "It was not Aamir Khan; rather, it was one of my friends who has business interests in India. When he went to Mumbai, his partner arranged a meeting with Salman Khan. Salman Khan asked him if he knows Maulana Tariq Jameel. To this, my friend asked, 'How do you know him?' Salman Khan replied, 'He is my friend.' He then took my friend inside his house, where there were piles of CDs with my speeches on them."
Maulana Tariq Jameel further mentioned that Salman Khan and his sisters regularly listen to his speeches and have them in their homes.
Regarding the naming of the child of Bollywood actress Sana Khan and Mufti Anas:
Sana Khan, a former Bollywood actress, and Mufti Anas named their child after Maulana Tariq Jameel. In response, Maulana expressed his gratitude and said, "Allah made me a means for their happiness. Sana asked me if I would allow them to name their child after me, and I replied, 'You must definitely do so.' It is a matter of joy for me."