Shania Twain's 1998 'Come On Over Tour' Show: Iconic Performance Returns on YouTube
Join Shania Twain as She Revives Her First-Ever Tour in a YouTube Spectacle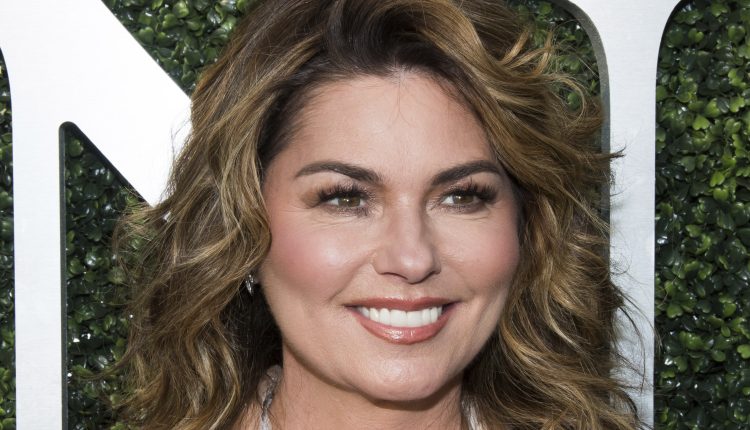 Renowned Canadian pop sensation Shania Twain has thrilled her fans with an exhilarating announcement. The iconic artist is gearing up to release her 1998 'Come On Over Tour' show, a pivotal moment in her career, on the widely-popular platform, YouTube.
Using her Instagram platform as a means to deliver the exciting news, the 'Man! I Feel Like a Woman' hitmaker penned a heartfelt caption to accompany the announcement. This captivating documentary originally aired on BBC in August, but now, it's set to captivate audiences anew on YouTube.
"Twenty-five years ago, there was a grand celebration, and I happened to be at the helm of it all – The Come On Over Tour! This marked my inaugural tour, and the anticipation was nothing short of immense," Shania shared with a touch of humor, as indicated by a playful laughing emoji. She further elaborated, "I set a rather ambitious goal for myself as an artist and, in doing so, certainly stirred the pot, waiting for the perfect moment to embark on this remarkable journey. But let me tell you, it was worth every bit of the wait," she exclaimed, emphasizing her sentiment with starry-eyed emojis.
The beloved singer treated her fans to a snippet from the show as she fondly reminisced about the experience of performing her chart-topping hits to enormous crowds of adoring fans. "Being able to take center stage, belting out my own iconic tracks, showcasing my songwriting prowess, and delivering an unforgettable live performance – it was an absolute thrill," Shania expressed.
In a delightful twist, Shania also revealed that she will be returning to the very place where this unforgettable show was recorded – Dallas, Texas – in October. This announcement marks a poignant full-circle moment for the artist, as she continues to make her mark on the world of music.
"To commemorate the fact that I'm still here, doing what I love most – performing my own songs to the most incredible fans in the world (and perhaps still ruffling a few feathers along the way), I'm thrilled to announce the premiere of the complete 'Come On Over' show on YouTube for the very first time! Tune in tomorrow from 10 am PT / 1 pm ET / 6 pm BST. We originally recorded this magical performance in 1998 in the heart of Dallas, Texas, and it feels incredibly fitting to return to Texas in October. It's a full circle moment," Shania Twain exuberantly shared.
Fans around the globe are undoubtedly eagerly awaiting this spectacular YouTube release, set to rekindle the magic of one of Shania Twain's most iconic moments in music history. Mark your calendars and get ready to relive the brilliance of 'Come On Over' with the artist herself.