Spotify's Tribute to Ustad Nusrat Fateh Ali Khan on Pakistan's Independence Day
Spotify's Homage to Ustad Nusrat Fateh Ali Khan on Pakistan's Independence Day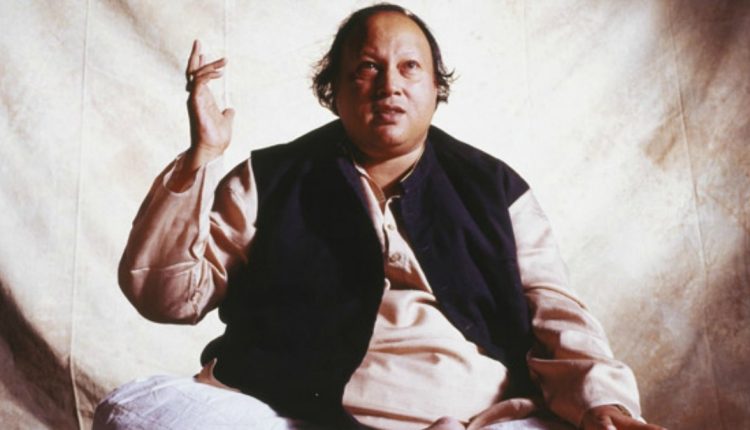 As Pakistan marks its Independence Day with fervor, Spotify, the renowned audio streaming platform, is paying homage to the iconic "Shehnshah-e-Qawwali," Ustad Nusrat Fateh Ali Khan. This tribute comes in the form of an enhanced version of the 'This is Nusrat Fateh Ali Khan' playlist, blending his timeless hits with modern genres to create a captivating auditory experience for audiences worldwide.
Even decades after his passing, Ustad Nusrat Fateh Ali Khan's influence endures. Spotify's data reveals him as the 4th most streamed Pakistani artist this year. Songs like "Yeh Jo Halka Halka Suroor Hae," "Afreen Afreen," "Mustt Mustt," and the collaboration "The Long Road" with Pearl Jam's Eddie Vedder continue to captivate listeners across generations.
The youth play a pivotal role in keeping Nusrat Fateh Ali Khan's legacy alive. Impressively, 37% of his listeners fall within the age range of 18 to 22. The age group of 23 to 27 constitutes 24%, while those aged 28-34 and under 18 each make up 14%. His monthly listenership has exceeded 5 million this year, with streams pouring in from countries like India, the U.S., U.K., Canada, and Australia.
Nusrat's influence is not confined to his original compositions alone. Modern renditions like "Lut Gaye," "Mere Rashke Qamar," "Kali Kali Zulfon Ke" (Lo-Fi), "Mere Baad Kisko Sataoge" (Lo-Fi), and "Dekhte Dekhte" are among the top streamed remakes, showcasing his lasting impact.
In a gesture of celebration, a tribute video featuring modern artists like Momina Mustehsan, Ali Zafar, Sanam Marvi, Natasha Baig, and Zain Zohaib will be released on August 14th. These artists, who draw inspiration from Nusrat's musical prowess, will share how his melodies have shaped their creative journeys.
"Ustad Nusrat Fateh Ali Khan's music transcends time and borders, leaving an indelible mark on listeners worldwide. His legacy continues to inspire emerging and established artists alike. This tribute is a salute to his monumental contributions," stated Khan FM, Artist & Label Partnerships Manager, Spotify Pakistan.
On this Independence Day, let us join hands to celebrate the evergreen melodies of Ustad Nusrat Fateh Ali Khan. His music resonates across generations and cultures, fostering unity through its timeless allure.