Austria Provides Free Public Transport for a Year with a Condition: A Tattoo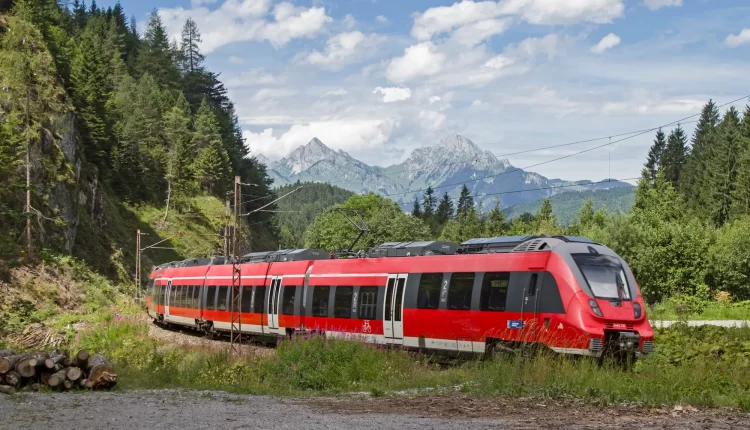 Austria is giving its citizens the opportunity to use public transportation for free for a whole year. However, there is a catch: individuals must get a tattoo of "KlimaTicket," the name of Austria's eco-friendly public transport pass. This unusual campaign has been endorsed by the country's climate minister but has also faced a fair amount of criticism.
KlimaTicket was launched in October 2021 as part of an effort to encourage the use of public transport as a more environmentally friendly alternative to using personal vehicles. According to the Organisation for Economic Co-operation and Development (OECD), road transport is the main contributor to carbon emissions. Therefore, Austria is aiming to decrease the use of private cars by 16% by 2024.
To advertise this initiative, temporary tattoo parlors were set up at several events throughout the summer, displaying a banner that said: "Action that gets under your skin." The official Instagram account of KlimaTicket also promoted an event in July, sharing an infographic with different tattoo designs related to the campaign. Although some people found the idea humorous, six individuals have already taken part in the initiative, as reported by the media.
Austria's climate minister, Leonore Gewessler, showed her support for the campaign by attending the Frequency Festival with a temporary tattoo. However, the initiative has received mixed reactions from the public, with both praise and concern being expressed. In a recent television interview, Gewessler defended the campaign, stating that it was carefully planned and only available to adults over 18 years old. She also mentioned that most of the participants already had other tattoos.
https://www.instagram.com/reel/CwFbeq2siMh/?utm_source=ig_embed&ig_rid=aebb2caf-096a-477c-b3fc-004a601ab09b
Despite this, the campaign has been criticized by some prominent figures, including Henrike Brandstötter, a member of the liberal NEOS party. Brandstötter argued that offering money for advertising under someone's skin reflects an unacceptable perspective on humanity from a government official. As of now, representatives for Gewessler and KlimaTicket have not responded to requests for comments.
In conclusion, Austria has initiated a unique campaign to promote the use of eco-friendly transportation by offering a year of free public transport to individuals who get a "KlimaTicket" tattoo. While some support the campaign, it has also faced criticism and sparked a debate about its ethical implications.