Princess Diana's Iconic Sheep Sweater Sets Auction Record at Rs 32 Crores
Royal Memorabilia Reaches New Heights in Sotheby's Historic Auction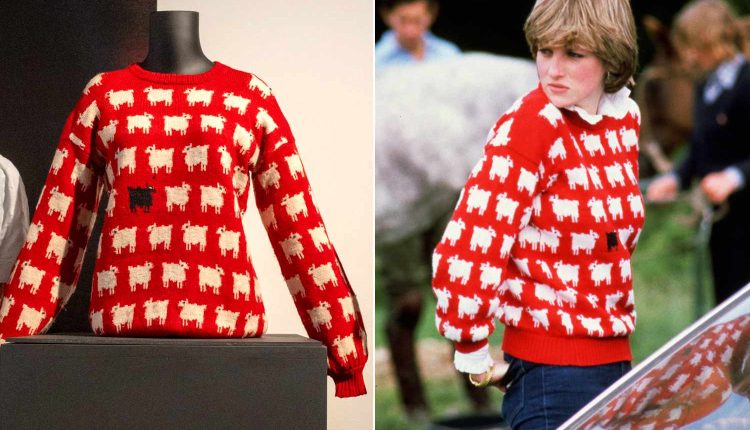 In a surprising turn of events, a sweater worn by Princess Diana back in 1981 has made headlines once again. At a recent Sotheby's auction in New York, this unassuming piece of fashion, featuring a white and one black sheep, has claimed the title of the most expensive garment ever to be worn by the beloved princess.
Initially appraised with a relatively modest value of $50,000 to $80,000, the sweater defied all expectations by fetching an astounding $1,143,000 at the auction. This unexpected turn of events has solidified Princess Diana's everlasting influence on the world of fashion.
The extraordinary price tag attached to this simple yet iconic sweater highlights the enduring charm of Princess Diana's fashion choices. Even in the present day, decades after her passing, collectors and fashion enthusiasts continue to be captivated by her style, demonstrating that her fashion legacy is destined to remain a potent force in the world of style for years to come.