Umrah Companions.com & STA Collaborate for Enhanced Pakistani Pilgrim Experience
Seamless Umrah Travel: Umrah Companions.com & STA Partnership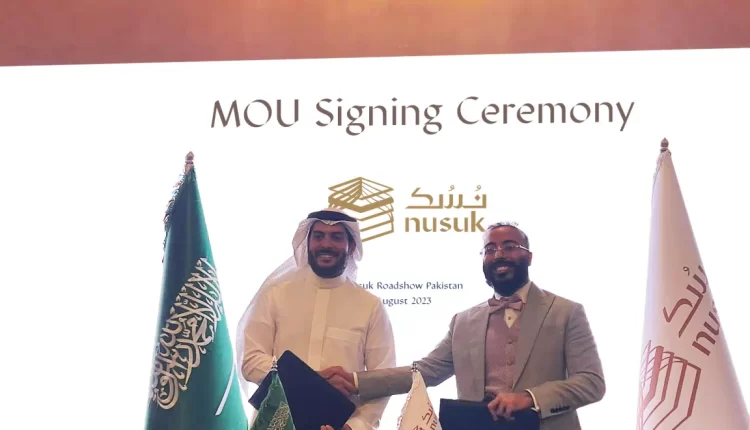 The historic visit of the Saudi Minister of Hajj & Umrah to Pakistan has marked a momentous occasion, solidifying Umrah Companions (Powered by Funadiq) as strategic partners of the Saudi Tourism Authority (STA) for Pakistan. This partnership transcends the mere promotion of Umrah journeys; it signifies a shared vision between the Saudi authority and this innovative technology startup. Their goal is to promote Saudi tourism with a strong sense of companionship, expanded accessibility, and an enhanced traveler experience.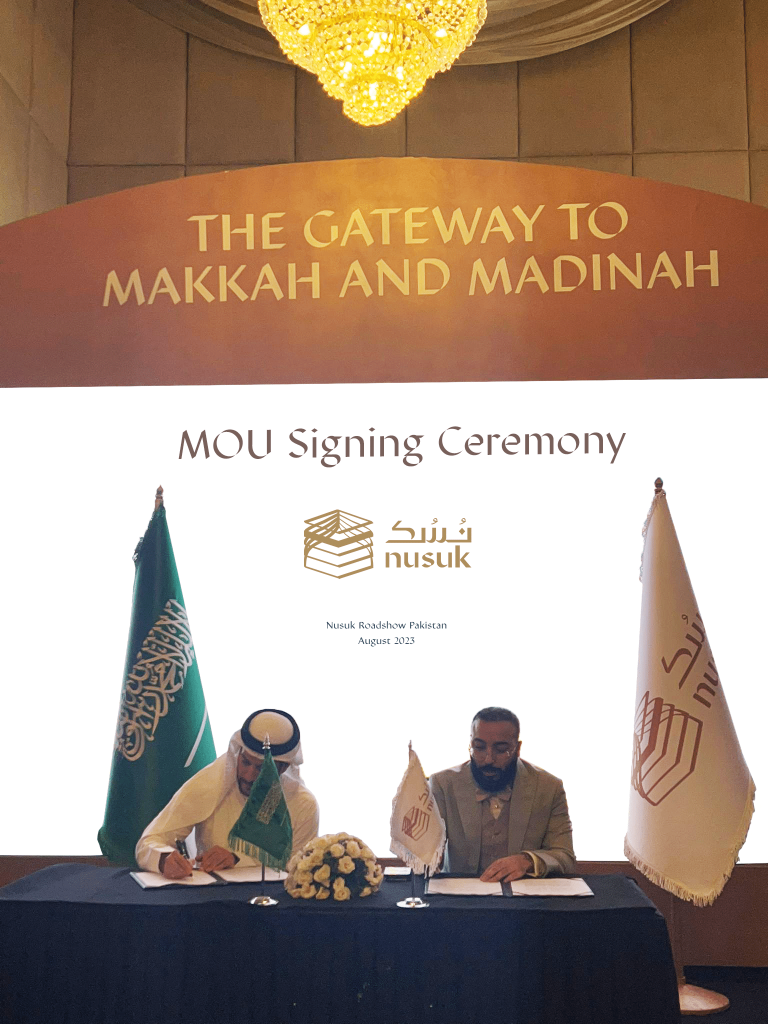 Umrah Companions (Funadiq) is an online travel agency with its roots in Saudi Arabia, boasting a global presence. This pioneering startup has been actively serving the Pakistani market, simplifying travel to the Holy Land. Under the umbrella of UmrahCompanions.com, powered by FUNADIQ.com, they offer user-friendly online tools for planning customized Umrah packages to Mecca, Medina, and other Saudi Arabian cities. Their technology platform embodies the promise of companionship, providing travelers worldwide with a seamless A-Z experience, from visa applications to hotel bookings, flights, transportation, spiritual tours, and leisure visits.
The collaboration between STA and UmrahCompanions.com (Funadiq) is designed to cater to Pakistani travelers, whether they seek spiritual fulfillment in Mecca and Medina or adventure in the Red Sea's coral reefs and Al-Ula's mountains. This partnership is all about enhancing the tourist experience.
Vision 2030 – Pakistan's Role in Saudi Transformation
This collaboration aligns with Saudi Vision 2030, a plan aimed at opening Saudi Arabia to the world by expanding its tourism sector. According to the Saudi Arabian Tourism Authority, tourism development is a crucial driver of the Kingdom's future growth and a key pillar in diversifying the economy and reducing reliance on oil. Notably, the STA has forged partnerships with strategic allies worldwide to realize Saudi Vision 2030.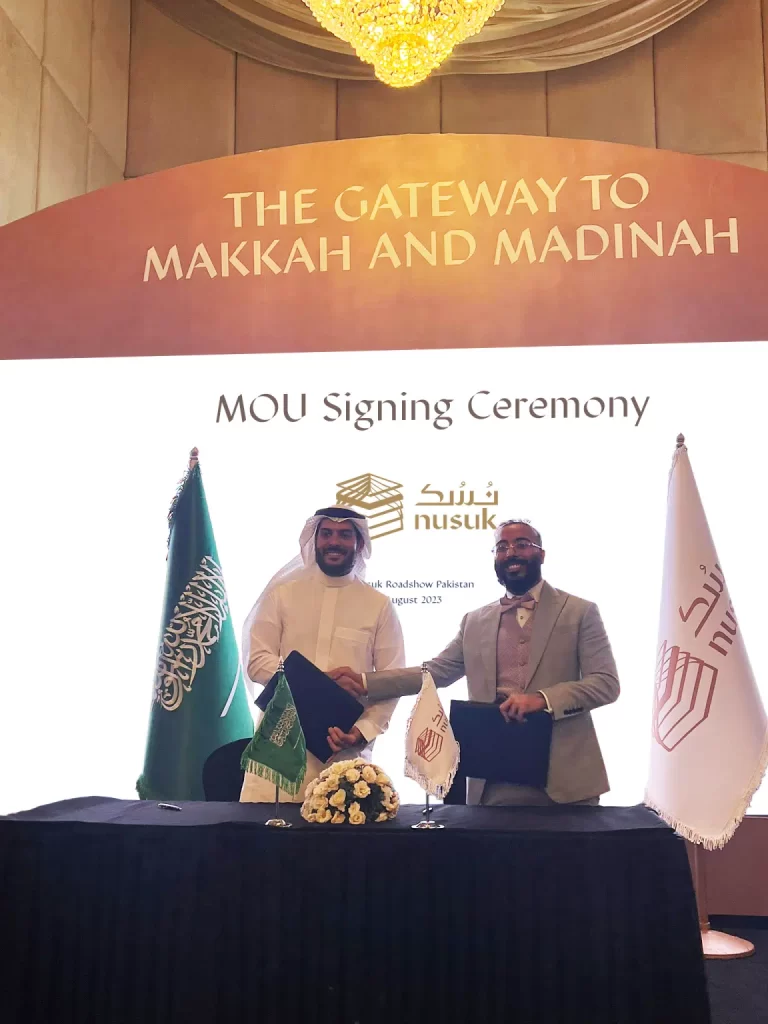 UmrahCompanions.com (Funadiq) has been a pioneer, leveraging technology to facilitate travel to Saudi Arabia since its inception. Their focus on the Pakistani market, one of the world's most populous Muslim demographics, naturally led to this partnership, which promises to strengthen the enduring bilateral relationship between Saudi Arabia and Pakistan.
A Promise for a Brighter Future
During the visit of Mr. Alhasan Aldabbagh, President APAC Markets at Saudi Tourism Authority, to Karachi, Pakistan, the agenda was clear: to forge stronger ties in the realm of tourism. Mr. Aldabbagh was warmly received by local travel and trade leaders. Accompanied by COO of UmrahCompanions.com, Saad Salman, they laid the foundation for their agreement, which encompasses various aspects, including joint promotion of Umrah tourism, enhancing the pilgrim experience, boosting the marketability of Saudi tourism in Pakistan, and fostering cultural engagement between Saudi Arabia and Pakistan to deepen understanding of each other's heritage and traditions.
Mr. Aldabbagh reiterated Saudi Arabia's commitment to providing a unique experience for Pakistani tourists in the Kingdom. Mohammad Salman Arain, Global CEO of FUNADIQ.com, expressed his appreciation for the STA and the significant potential this partnership holds in enhancing travel for Pakistani travelers to Saudi Arabia. He emphasized that this strategic engagement heralds a new era for Pakistani Umrah pilgrims and travelers to Saudi Arabia.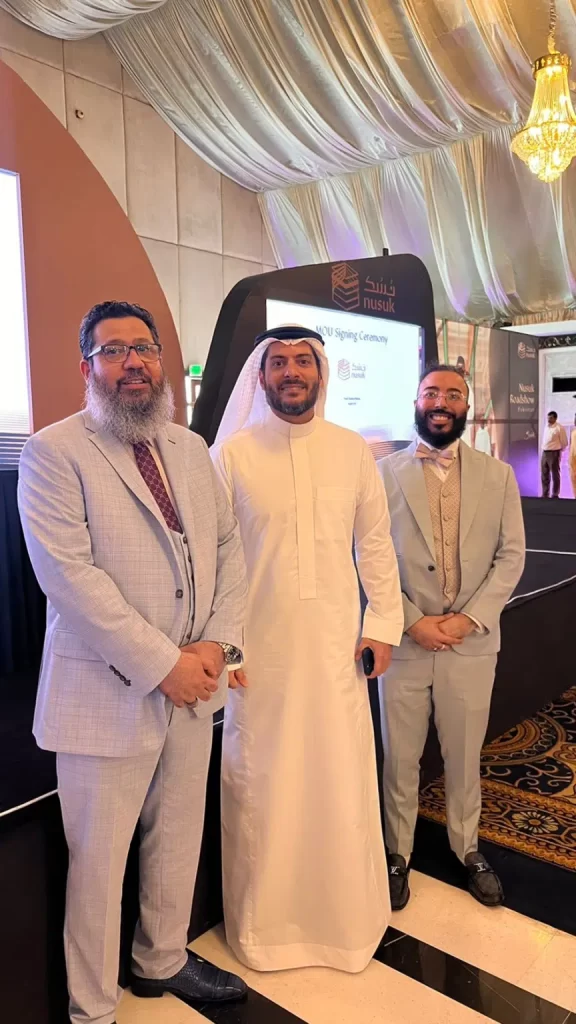 The esteemed leadership of the Ministry of Hajj & Umrah, Saudi Arabia, also graced the occasion. During the event, the head of communication at the Saudi Ministry of Hajj & Umrah reaffirmed their full commitment to enhancing communication channels available to Pakistani pilgrims. He highlighted the round-the-clock availability of their call centers to address pilgrims' concerns and receive their suggestions, with a dedicated phone line at +966 920002814 and an email address at [email protected].