Tragic Incident: Islamabad's Top Surgeon Accused in Patient's Death
Surgeon Faces Manslaughter Charges over Alleged Negligence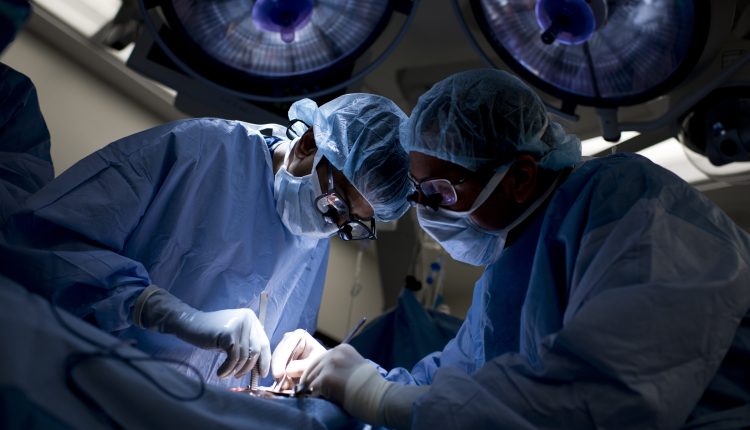 A heart-wrenching incident has shocked the nation as a prominent surgeon and his team from Zimri Orthopedic Hospital, a well-known private medical facility in G-8/4, Islamabad, have been booked on charges of manslaughter following the death of a patient during a surgical procedure.
The tragedy unfolded on July 12 when Mohammad Sajid, a 54-year-old individual, was admitted to Zimri Orthopedic Hospital on July 11. He had sustained a severe fracture and dislocation of his lower right leg due to a tragic accident that occurred on July 6. In preparation for the scheduled surgery, an initial payment of Rs. 250,000 was made, and essential medical tests were conducted.
However, the situation took a devastating turn during the surgical intervention. While undergoing the operation, Mohammad Sajid suffered a cardiac arrest, leaving the doctors in a state of shock. Heartbreakingly, they chose not to disclose the tragic news to Hamza, the deceased's son, who was anxiously waiting outside the operation theatre.
In a desperate plea to save his father's life, Hamza urged the attending doctor to transfer Mohammad Sajid to a different hospital with better emergency facilities. But, in a highly distressing twist of events, the doctors reassured Hamza that his father was stable, providing a glimmer of hope amidst the distress.
As the medical team left the hospital premises, other staff members continued to provide false assurances to the grieving family. However, the reality eventually struck hard, and in the evening, Mohammad Sajid's lifeless body was handed over to his devastated family.
Faced with immense grief and a suspicion of medical negligence, the family decided to take immediate action. They approached Safe City Islamabad, Rescue 15, and the police, notifying them about the tragic incident.
An FIR (First Information Report) was filed, revealing disturbing details that point towards potential criminal negligence. The FIR alleges that the deceased was administered an overdose of anesthesia, and to make matters worse, expired medicine was used during the surgery, contributing to this devastating outcome.
Dr. Fareedullah Khan Zimri, the hospital's owner, along with three other doctors and a couple of staff members, has been named in the FIR, initiating a formal investigation into the matter. The incident has raised serious concerns about patient safety and the need for stringent measures to ensure accountability and prevent such devastating occurrences in the future.