Amazon Saudi Arabia Offers High-Paying Jobs up to 12,000 Saudi Riyals!
Amazon's Saudi Arabia Job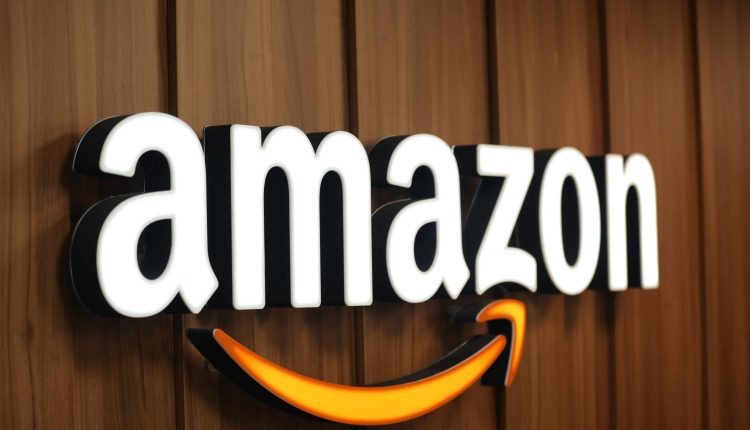 Amazon, the global tech and e-commerce powerhouse founded by Jeff Bezos in 1994, has unveiled a multitude of enticing job openings in Saudi Arabia. This multinational giant, originally an online bookstore, has evolved into a sprawling platform offering electronics, clothing, home goods, and more. With a massive footprint, Amazon has revolutionized global shopping and consumption trends.
A Glimpse into Amazon's Triumph:
Amazon's monumental success is attributed to its unwavering commitment to customer satisfaction, convenience, and innovation. The user-friendly website and mobile app simplify shopping across a vast array of products. The Amazon Prime subscription service further elevates the customer experience, granting members access to swift and free shipping, exclusive deals, and streaming services.
Going beyond retail, Amazon's presence spans cloud computing (Amazon Web Services), digital content (Amazon Prime Video, Amazon Music), consumer electronics (Kindle, Echo devices), and artificial intelligence research (Alexa). This diversified strategy solidifies Amazon's stature in the tech sector.
Amazon's prowess extends to logistics, propelled by a worldwide network of fulfillment centers ensuring speedy delivery. Investments in robotics and drone technology optimize operations, cementing Amazon's status as an industry leader.
A Glimpse into Amazon's Opportunities:
Amazon's corporate ethos champions innovation, risk-taking, and customer obsession. The company encourages bold thinking and nurtures an entrepreneurial spirit. Its Leadership Principles shape decision-making and underscore its unique organizational culture.
Diverse Roles at Amazon:
Amazon Saudi Arabia is offering a variety of roles, including:
Marketing Manager, KSA Prime
Senior Category Manager
Category Manager
HR Partner
Area Manager
ICQA Team Lead, Inventory Control and Quality Assurance
Buyer, Procurement KSA
Buying Assistant, Vendor Ambassador Program
Delivery Station Manager
Associate Vendor Manager, RVR
Key Accounts Manager, 3P Softline
Loss Prevention Associate
Operation Supervisor
Facility Supervisor, Reliability Maintenance Engineering, Jeddah
Why Choose Amazon:
Working at Amazon presents a myriad of opportunities and advantages, including:
Career Growth: With its vast business domains, Amazon offers numerous paths for career advancement.
Innovation: Amazon leads in technology, giving employees the chance to contribute to groundbreaking projects.
Dynamic Culture: Amazon's fast-paced, risk-taking environment nurtures creativity and ownership.
Learning & Development: Amazon invests in employee growth through training and development programs.
Compensation: Competitive salaries and comprehensive benefits enrich the employee experience.
Work-Life Balance: Flexible arrangements cater to employees' needs.
Global Impact: Amazon's reach affects millions worldwide, fostering a sense of purpose.
Diversity & Inclusion: Amazon values diverse perspectives, fostering an inclusive workplace.
Community Focus: Amazon promotes community engagement and charitable initiatives.
Leadership Principles: Amazon's guiding principles shape a shared value system.
Applying for Amazon Careers:
Applying for a job at Amazon is a straightforward process:
Visit "https://www.amazon.jobs/".
Browse job opportunities and choose a relevant listing.
Sign in or create an account.
Complete the application form with your details.
Upload an updated resume.
Optionally, include a cover letter.
Review and submit your application.
Track your application status on your Amazon Jobs account.
Explore the Amazon Adventure:
As Amazon beckons with a world of opportunities and benefits, don't miss the chance to be a part of this tech-driven journey that impacts the globe.
Amazon Job Vacancies
| | | |
| --- | --- | --- |
| Title | Location | Action |
| Marketing Manager, KSA Prime | Saudi Arabia | Apply now |
| Senior Category Manager | Saudi Arabia | Apply now |
| Category Manager | Saudi Arabia | Apply now |
| HR Partner | Saudi Arabia | Apply now |
| Area Manager, Area Manager | Saudi Arabia | Apply now |
| ICQA Team Lead, Inventory Control and Quality Assurance | Saudi Arabia | Apply now |
| Buyer, Procurement KSA | Saudi Arabia | Apply now |
| Buying Assistant, Vendor Ambassador Program | Saudi Arabia | Apply now |
| Delivery Station Manager | Saudi Arabia | Apply now |
| Associate Vendor Manager, RVR | Saudi Arabia | Apply now |
| Key Accounts Manager, 3P Softline | Saudi Arabia | Apply now |
| Loss Prevention Associate | Saudi Arabia | Apply now |
| Operation Supervisor | Saudi Arabia | Apply now |
| Faciality Supervisor, Reliability Maintenance Engineering, Jeddah | Saudi Arabia | Apply now |