Total Petroleum UAE Jobs: Multiple Positions, Salaries up to 12,000 Dirhams
Total Petroleum UAE Careers: High-Paying Jobs Await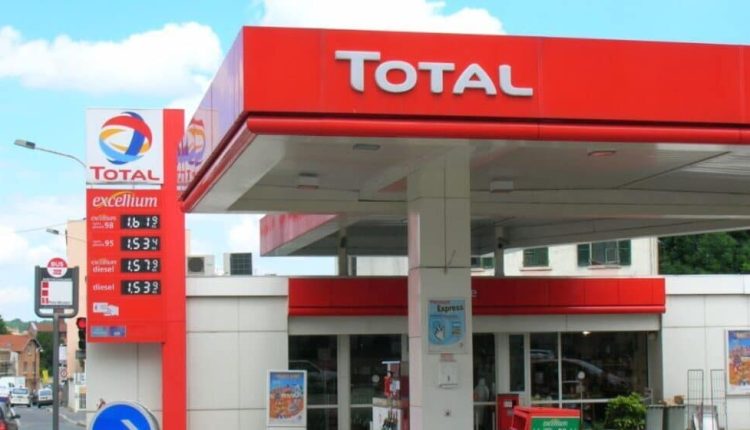 In the ever-evolving landscape of the United Arab Emirates, the Oil & Gas sector has stood as a cornerstone of growth and prosperity. With its boundless potential, this dynamic industry encompasses a multitude of sectors, departments, and a diverse array of career opportunities.
About Total Petroleum
Total Petroleum, founded in 2000 in Dubai, emerged with a singular mission – to serve the global oil and gas industry, with a keen focus on the GCC countries. The organization is committed to delivering top-tier services spanning shipping, fabrication, oilfield operations, and wind energy. Prioritizing customer satisfaction, Total Petroleum excels in various domains, including human resources, crew training, consulting for offshore platform maintenance, and providing invaluable legal counsel to enterprises seeking to establish themselves in the U.A.E.
Total Petroleum Drilling brings to the table extensive operational and managerial expertise within the oilfield and offshore realms. Harnessing years of experience, we possess the capability to identify and supply a diverse pool of skilled and seasoned professionals to the oil and gas industry, spanning roles in drilling, production, and maintenance.
Comprehensive Benefits
Recognizing the importance of a work-life balance, Total Petroleum is dedicated to ensuring the well-being of its workforce. Alongside competitive salaries, they offer comprehensive benefits packages encompassing healthcare coverage, retirement plans, and various incentives. Total Petroleum places great value on its employees and strives to foster an environment where individuals can flourish both professionally and personally.
Eligibility Criteria
Total Petroleum is actively seeking enthusiastic and capable individuals to join their ranks. To be eligible for these positions, candidates must adhere to the following criteria:
Qualifications: Depending on the specific role, candidates must hold the requisite educational background and possess relevant certificates.
Experience: While prior experience in a related field is advantageous, Total Petroleum welcomes applications from recent graduates showcasing a strong desire to learn and advance in their careers.
Skills: Proficiency in English, both spoken and written, is a fundamental requirement. Additionally, for certain positions, proficiency in additional languages may provide an advantage. Technical skills relevant to the job in question are also highly prized.
Required Documentation
To initiate your application for these job openings, ensure you have the following documents prepared:
Current Resume/CV: This document contains comprehensive information about your educational background, employment history, skillset, and accomplishments.
Educational Certificates: Copies of your academic qualifications, including degrees, diplomas, and any relevant certificates.
Work Experience Records: If you have prior work experience, please provide recommendation letters or certificates from your previous employers.
Passport Copy: A legible copy of your passport for identification purposes.
How to Apply for Total Petroleum Careers
To apply for a job at Total Petroleum, follow these steps:
Visit the Total Petroleum Careers Page: Start by visiting the official Total Petroleum website. Look for a "Careers" or "Jobs" section on their website, usually found in the navigation menu at the top or bottom of the webpage.
Explore Job Openings: Browse through the available job openings. You can use filters or search options to narrow down the list of job positions based on your qualifications, interests, and location preferences.
Select a Job Posting: Click on a job posting that matches your skills and career aspirations. This will take you to a detailed job description page.
Review Job Requirements: Carefully read through the job requirements, responsibilities, and qualifications to ensure that the position aligns with your background and career goals.
Prepare Application Materials: Before applying, make sure you have the necessary documents ready. This typically includes an updated resume or CV, educational certificates, work experience documents (if applicable), and a copy of your passport or identification.
Complete the Application: Most companies have an online application form. Fill out the application form with accurate and relevant information, including your contact details and work history.
Submit Your Application: After completing the application, review it for accuracy and completeness. Double-check that you've attached all required documents. Then, submit your application through the provided submission button on the webpage.
Confirmation: After submitting your application, you may receive an automated confirmation email to acknowledge that your application has been received.
Follow-Up: While waiting for a response, you can periodically check the status of your application on the company's career portal. Additionally, keep an eye on your email for any updates or interview invitations.
Prepare for Interviews: If your application is shortlisted, you may be contacted for an interview. Prepare by researching the company, practicing common interview questions, and dressing professionally.
Attend Interviews: Attend interviews as scheduled, being punctual, confident, and ready to discuss your qualifications and experiences.
Job Opportunities at Total Petroleum
Explore exciting career opportunities at Total Petroleum:
| | | |
| --- | --- | --- |
| TITLE | LOCATION | ACTION |
| Stock Controller | Dubai | Apply Now |
| Category Lead-Packaging &Logistics (Encouraging UAE Nationals to apply) | Dubai | Apply Now |
| Customer Service Executive Distributor Sales (Encouraging UAE Nationals to apply) | Dubai | Apply Now |
| Assistant Manager–Import & Export(Encouraging UAE Nationals to Apply) | Dubai | Apply Now |
| Graduate Finance Intern | Dubai | Apply Now |
| Design Engineer | Dubai | Apply Now |
| Business Developer ME | Dubai | Apply Now |
| CUSTOMER SERVICE EXECUTIVE – DIRECT MARKET SALES (Encouraging UAE Nationals to apply) | Dubai | Apply Now |
| Internship – R&D dashboard design & portfolio visualization | Abu Dhabi | Apply Now |
| Business Developer – UAE | Dubai | Apply Now |
| Finance Manager | Dubai | Apply Now |
| Programme VIE_ INGENIEUR SUPPORT TECHNIQUE_EMIRATS ARABES UNIS | UAE | Apply Now |
| Investment Associate | Dubai | Apply Now |
| Regional Sales Manager – North ME | Dubai | Apply Now |
| Manager – Corporate Governance | Dubai | Apply Now |
| Senior Legal Counsel | Dubai | Apply Now |
| Prog VIE_ ANALYSTE BUSINESS & ACTIFS TECHNIQUES, Emirats Arabes Unis. | Abu Dhabi | Apply Now |