Android 14: Exciting Features Revealed Before Launch
Android 14 Features Preview: What to Expect Before Launch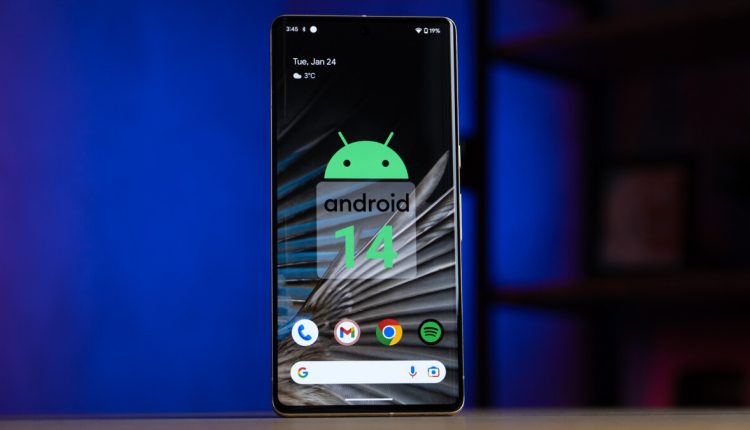 Google is getting ready to release a new system for Android phones on October 4th. Even though they haven't officially said anything yet, it's expected that they will show off the Android 14 system when they launch their new smartphones.
People are excited about Android 14 because it's supposed to have some really cool features. While we don't know all the details, we've heard it will have better privacy settings, more ways to change how your phone looks, and it will work better with smart home gadgets.
Here are some of the new things we think Android 14 will have:
Lock Screen Makeover: You'll be able to change how your lock screen looks, like the clock and colors.
Satellite Help: Just like Apple did, Android 14 might let you use satellites to send emergency signals. We're not sure how it will work, but it's exciting.
Battery Boost: Android 14 wants to make your battery last longer. It's bringing back a feature from Android 12 that tells you how much time you've been looking at your screen since your phone was last charged. This will help you figure out which apps use the most battery.
Flashy Alerts: When you get a message, your phone's flashlight or screen might blink. Some phones already do this, but now it will be a part of Android.
Privacy Check: Android 14 gives you more control over which apps can see your photos and files. This means you can keep your stuff more private.
Bigger Words: If you have trouble reading small words, Android 14 can make them bigger. You can make the words up to twice as big as usual.
No Old Apps: Android 14 won't let you install really old apps. This keeps your phone safer because old apps can sometimes cause problems.
People are looking forward to Android 14 because it has these new features that can make your phone even better and safer. We'll learn more when Google officially tells us about it.