First Cargo Truck Convoy Embarks from China to Pakistan
A Landmark Moment in Bilateral Trade Relations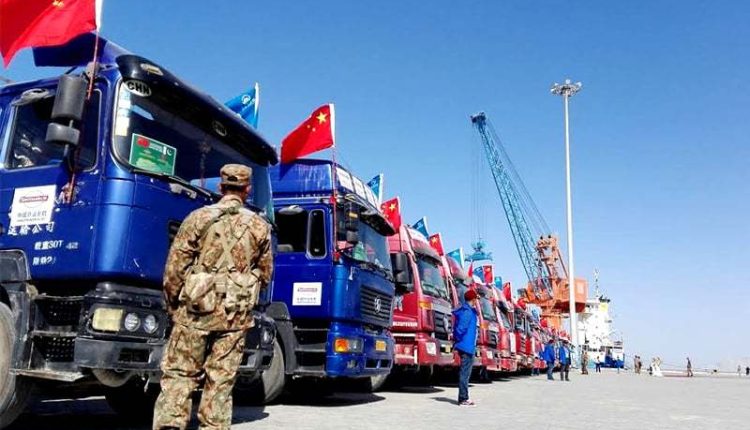 In a bid to enhance their trading partnership, Pakistan and China have embarked on a pioneering trade route utilizing the international road transport (TIR) system, marking a significant development in their bilateral ties.
The commencement of this novel trade route originates in Kashgar, a city in China, and extends its path to Pakistan's capital city, Islamabad. A convoy of five trucks set out from Kashgar to mark the beginning of this route, with dignitaries from both nations in attendance to underscore its importance.
Facilitated by the National Logistics Corporation of Pakistan and CEVA Logistics of China, this collaborative venture operates under the United Nations International Road Transport Convention (TIR). This strategic approach aims to streamline the movement of goods between the two countries, reducing the financial burden of customs fees at border crossings.
This marks the first time Pakistan and China have jointly established a trade route using the TIR system. The route's inauguration holds significance within the context of their bilateral trade, valued at $12.06 billion in the preceding year. Furthermore, this initiative sets a precedent for similar future trade routes, particularly within the framework of the China-Pakistan Economic Corridor (CPEC), showcasing their commitment to fostering economic connectivity.
As this innovative trade route opens avenues for smoother trade interactions, it reflects the dynamic and progressive nature of the Pakistan-China partnership. The move highlights their dedication to exploring innovative solutions that facilitate trade connections and deepen economic integration, cementing their status as strategic allies in the global economic landscape. This landmark development was communicated through the official government news channel, further emphasizing its significance in advancing economic collaboration between the two countries.