Pakistani and Indian Soldiers Exchange Sweets on Independence Day at Wagah Border
A Heartwarming Exchange on Independence Day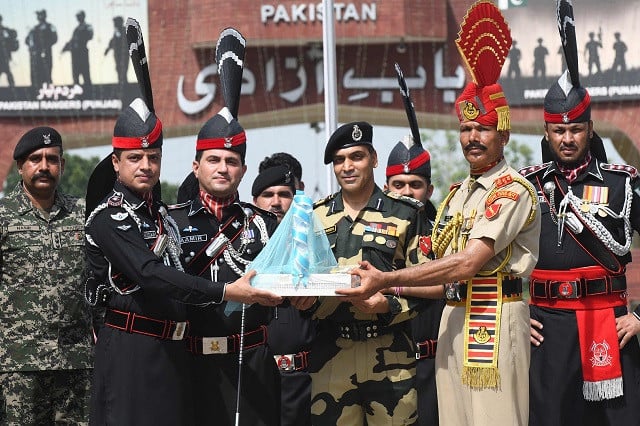 Soldiers from Pakistan and India gave each other sweets at the Wagah Border on Pakistan's 76th Independence Day. This shows friendship. Even though there's tension, they still do this on special days. They do it at other borders too.
People from India's Border Security Force (BSF) and Pakistan's Punjab Rangers did this. It happens every year and it's a way to show they're friends.
When they share sweets, it shows they want to be friends. This is important, especially when things are hard. Simple things like this can bring hope for a better future.