Pakistan Aims to Finalize $10 Billion Refinery Deal with Saudi Arabia in 2023
Pakistan Nears $10 Billion Deal with Saudi Aramco for Hub Refinery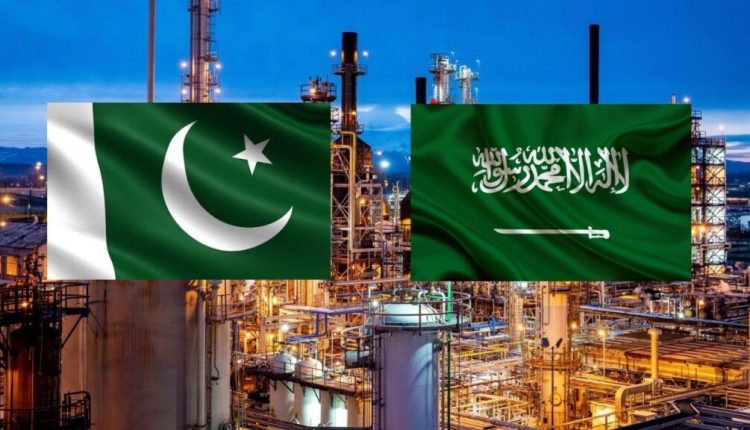 In a significant development, Pakistan is on the verge of sealing a much-anticipated $10 billion agreement with Saudi Arabia's oil giant, Aramco. The deal is centered around the construction of a state-of-the-art refinery in Hub, with the ambitious target of completion by the close of 2023.
Furthermore, Pakistan is actively engaged in securing approximately $7 billion in investment from Saudi Arabia. This endeavor involves offering shares in the Reko Diq project, a substantial undertaking on its own.
Sources have indicated that Pakistan has extended policy incentives to entice Saudi investments, leveraging the newly instituted Greenfield Refinery Policy 2023. The collaborative effort is poised to pave the way for Saudi Arabia's participation in the $7 billion Reko Diq project, facilitated through a viable transaction model with assistance from the Saudi Wealth Fund.
In addition to these groundbreaking initiatives, Pakistan is charting a course to lease 85,000 acres of corporate farmland to foreign investors, a move aimed at bolstering vital infrastructure investments. The Special Investment Facilitation Council (SIFC) is at the forefront of streamlining and expediting the process, aiming to make Pakistan an attractive destination for both local and international investors.
Moreover, government-to-government (G2G) arrangements are in the pipeline, focusing on sectors of paramount importance, including energy, minerals, agriculture, and information technology (IT).
The SIFC is diligently exploring G2G options to privatize state-owned enterprises (SOEs), with the initial landmark deal already concluded with the United Arab Emirates' AD Ports for the Karachi container terminal. Another noteworthy agreement, this time for the Bulk and General Cargo Terminal, is in the works.