Fully Funded Scholarships in Qatar for Pakistanis: HBKU's Golden Opportunity
Hamad Bin Khalifa University Scholarships: Your Path to Higher Education in Qatar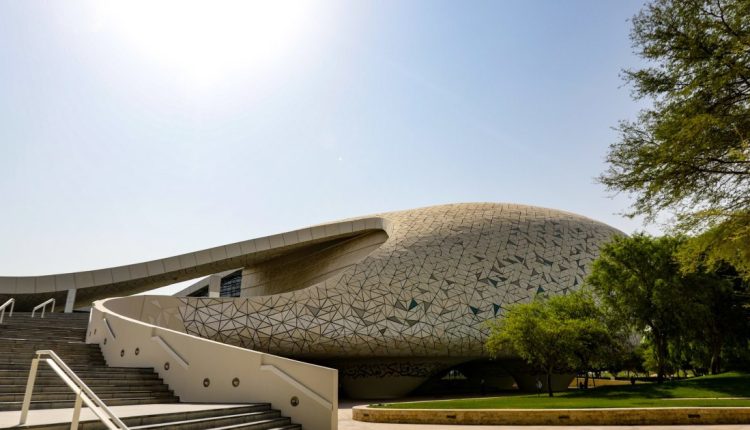 In an exceptional opportunity for Pakistani students aspiring to pursue higher education abroad, Hamad Bin Khalifa University (HBKU) in Qatar has announced its opening for applicants from Pakistan for the academic year 2024. Known for its prestigious scholarship programs, the 2024 cycle promises fully funded scholarships for Bachelors, Masters, PhD, and Law degree programs. This article will provide comprehensive details about this exciting opportunity for Pakistani students.
Scholarship Particulars
HBKU's scholarship program for international students, including those from Pakistan, presents an enticing proposition. Successful candidates can look forward to the following advantages:
Monthly Stipend: Students enrolled in Bachelor's, Master's, and PhD programs will receive a monthly stipend, alleviating the financial constraints associated with studying abroad.
Accommodation Coverage: The scholarship encompasses accommodation expenses, ensuring students have a comfortable residence during their academic journey.
Tuition Fee Coverage: A standout feature of this scholarship is its full coverage of tuition fees, sparing students from substantial academic expenditures.
Return Ticket: Each year, scholars will be provided with a return ticket to their home country, allowing them to stay connected with their families.
Family Housing: Married students will be offered family housing, enabling them to balance their educational pursuits while maintaining family life.
Available Study Fields
HBKU offers a diverse array of study fields across its various colleges. Pakistani students have the opportunity to select from the following disciplines:
College of Islamic Studies:
Arts in Applied Islamic Ethics (Masters)
Science in Islamic Art, Architecture, and Urbanism (Masters)
Arts in Islamic Studies (Masters)
Ph.D. in Islamic Finance and Economy
Science in Islamic Finance (Masters)
Arts in Islam and Global Affairs (Masters)
College of Humanities & Social Sciences:
Women, Society, and Development (Masters in Arts)
Intercultural Communication (Masters in Arts)
Digital Humanities and Societies (Masters in Arts)
Audiovisual Translation (Masters in Arts)
Translation Studies (Masters in Arts)
Ph.D. in Humanities and Social Sciences
College of Science & Engineering:
Bachelor of Science in Computer Engineering
Masters in Science in Logistics and Supply Chain Management
Ph.D. in Computer Science and Engineering
Science in Sustainable Energy (Masters)
Science in Data Science and Engineering (Masters)
Data Analytics in Health Management (Masters)
Master in Science in Sustainable Environment
Science in Sport and Entertainment Management (Masters)
Science in Cybersecurity (Masters)
Sustainable Energy (Ph.D.)
Ph.D. in Sustainable Environment
Information Systems in Health Management (Masters)
College of Law:
Juris Doctor
LLM in International Law and Foreign Affairs
Doctor of Juridical Science
LLM in International Economic and Business Law
College of Health & Life Sciences:
Science in Biological and Biomedical Sciences (Masters)
Master of Science in Genomics and Precision Medicine
Ph.D. in Genomics and Precision Medicine
Ph.D. in Biological and Biomedical Sciences
Science in Exercise Science (Masters)
College of Public Policy (CPP):
Master of Public Policy
Master of Social Policy and Program Evaluation
Eligibility Criteria
The HBKU scholarship is open to applicants from all countries, including Pakistan. Each degree program has specific requirements and conditions, so prospective students are advised to thoroughly review the academic and admission prerequisites for their chosen program. A strong academic record is essential, and applicants with an IELTS score can submit their test results. It's worth noting that the British Council's new scheme, IELTS One Skill Retake 2023, permits applicants to improve a single module score without retaking the entire test.
Required Documents
To complete the application process, all applicants must furnish the following documents:
Academic Transcripts
Complete Application
Standardized Test Results (where applicable)
Letters of Recommendation (two)
Resume/CV
Passport Copy or any Identity Document
Research Proposal (where applicable)
Application Deadline
Applicants from Pakistan and other international candidates must adhere to the following application deadlines:
International Applicants: 1st February 2024
Qatari Applicants: 1st March 2024
How to Apply
To apply for the HBKU Scholarship 2024, visit the HBKU Admission Website at https://www.hbku.edu.qa/en/admissions. On the website, you will find a list of degree programs. Select your desired program and proceed with your application.
In conclusion, the Hamad Bin Khalifa University Scholarship program for 2024 presents a golden opportunity for Pakistani students to pursue their dreams of higher education in Qatar. With fully funded scholarships and a diverse range of academic fields, HBKU is unlocking doors to a brighter future for talented individuals from Pakistan. Don't miss this chance to apply and embark on your academic journey at one of Qatar's leading institutions.