USEFP Announces 2024 Undergraduate Semester Exchange Program for Pakistani Students
A Golden Opportunity for Pakistani Undergraduates to Study in the United States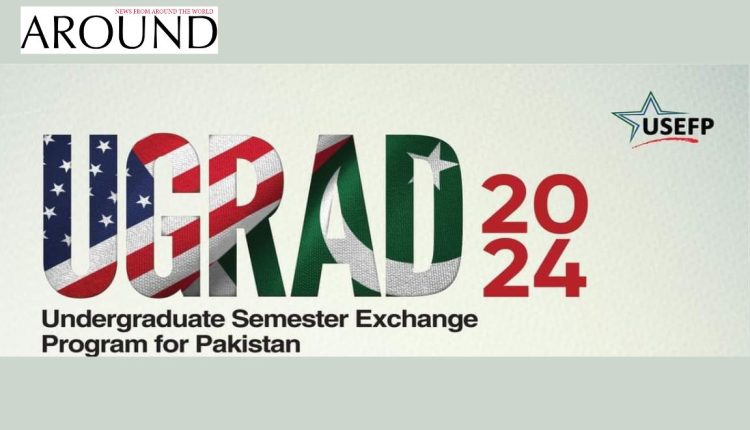 Islamabad, Pakistan – The United States Educational Foundation in Pakistan (USEFP) is delighted to announce the 2024 Undergraduate Semester Exchange Program for Pakistan. This initiative is designed to foster mutual understanding between the people of the United States and Pakistan. It offers full-time undergraduate students from Pakistan a chance to enhance their education and experience through one semester of full-time, non-degree academic study in the United States. Additionally, the program will introduce students to the principles of social responsibility in the United States through a community service component.
Eligibility Criteria:
Pakistani citizens
Below 25 years of age
Currently enrolled in a college or university in Pakistan and committed to returning to their home university following the completion of the program
In their 14th or 15th year of formal education
Applicants must submit current/most recent, and old transcripts with the application
Ineligibility:
Dual U.S./Pakistani nationals or U.S. permanent residents
Employees of the Fulbright organization, the U.S. Department of State, or USAID and their spouses, children, dependents, and parents
Students in their first or final year of university
Grant Benefits:
Round-trip airfare
Tuition and fees
Housing and meals
A limited allowance for books
Accident and sickness coverage
Monthly maintenance allowance
Application Deadline: The deadline for applications is Wednesday, September 27, 2023. Applications must be submitted online as paper copies will not be considered. All application materials, including degrees, transcripts, and certificates, must be uploaded with the online application. Reference letters will only be required from selected candidates.
Special Encouragement: Women, people with disabilities, and individuals from Khyber Pakhtunkhwa, AJK, Gilgit-Baltistan, Balochistan, Northern Sindh, and Southern Punjab are highly encouraged to apply.
How to Apply: For application and other details, visit the USEFP website at www.usefp.org. For more information, you can also contact them via email at [email protected].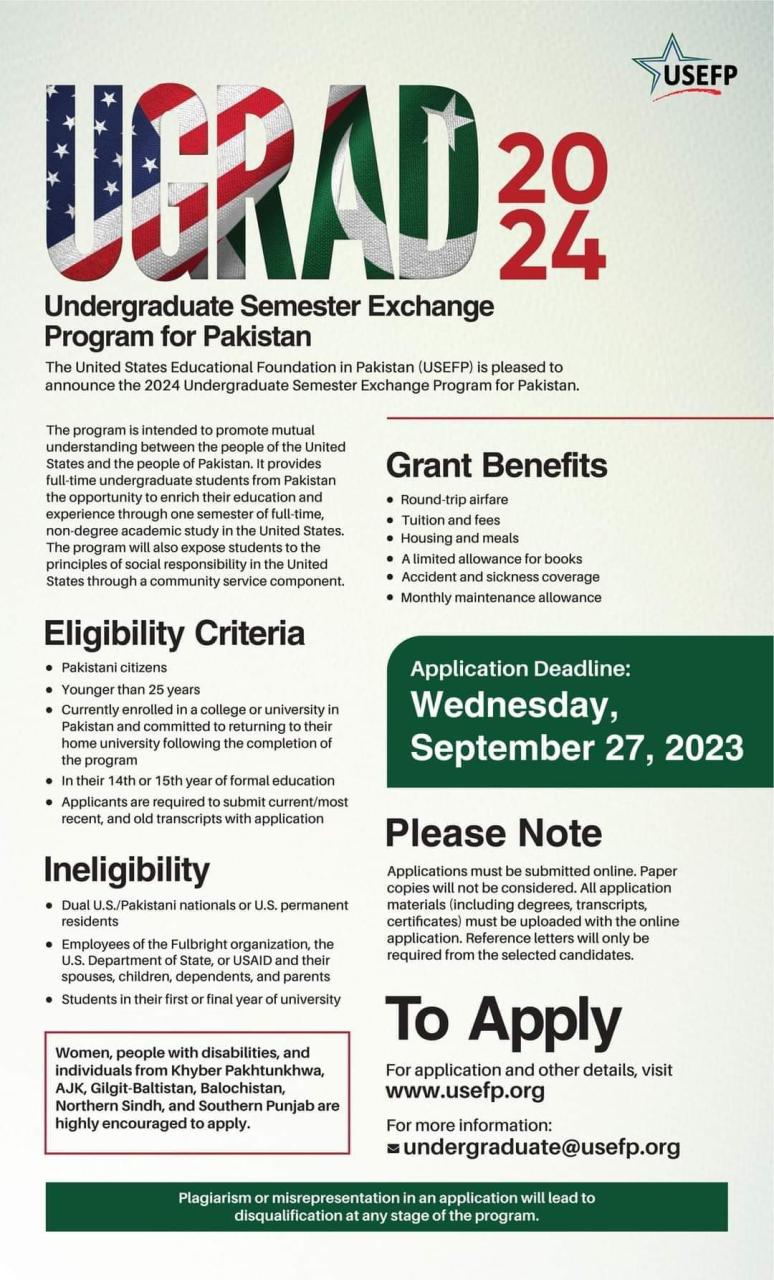 This is a remarkable opportunity for Pakistani students to experience education in the United States and to be exposed to the principles of social responsibility. It is a step towards strengthening the ties between the two countries and promoting a better understanding of each other's cultures and values.