Ramiz Raja Set to Mesmerize Fans With His Animated Commentary in Sri Lanka Series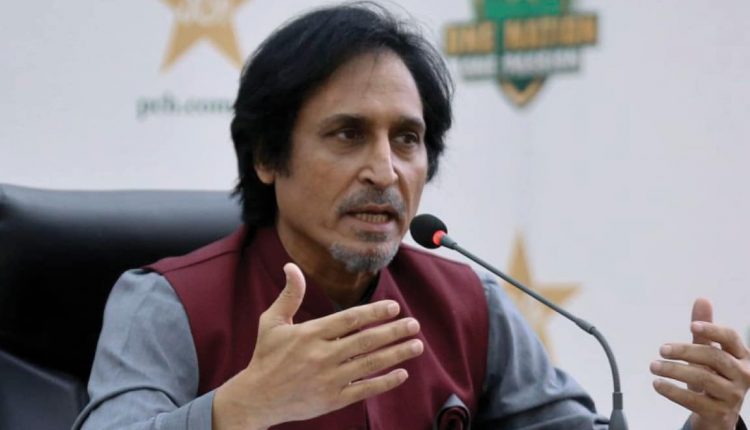 Cricket enthusiasts are in for a treat as former cricketer Ramiz Raja is all set to make a grand return to the commentary box for the upcoming two-match Test series against Sri Lanka. Scheduled to take place later this month, this crucial season promises to captivate fans with Ramiz Raja's distinctive voice and vast knowledge of the game.
The red-ball series, which holds significant importance as part of the ICC Test Championship cycle 2023-25, will commence on July 16 at Galle. The second Test will be played from July 24 to 28, further heightening the anticipation among cricket aficionados.
Ramiz Raja himself took to his Twitter account to share the exciting news of his comeback. In a tweet, he expressed his enthusiasm, stating, "Camera, Sound, and Action! Back in the commentary box for the Pak vs SL series." This announcement sent ripples of excitement through the cricketing community, as fans eagerly await his expert analysis and engaging commentary.
It is worth noting that Ramiz Raja temporarily stepped away from his commentary duties after assuming the role of Chairman of the Pakistan Cricket Board (PCB). However, his return to the commentary box for this much-anticipated series will surely add a new level of excitement and insight for viewers.
Ramiz Raja's illustrious cricketing career speaks for itself. As a member of the legendary Imran Khan-led squad, he played a vital role in Pakistan's triumphant 1992 World Cup campaign, lifting the coveted trophy at the iconic Melbourne Cricket Ground (MCG) in Australia, etching his name in cricketing history.
Having represented Pakistan in 57 Test matches, Ramiz Raja amassed an impressive total of 2,833 runs with an average of 31.8. He also showcased his skills in 198 One Day Internationals (ODIs), scoring 5,841 runs with an average of 32.1. His on-field achievements, combined with his charisma and deep understanding of the game, make him a highly respected and sought-after commentator.
As fans eagerly await the start of the Test series, the return of Ramiz Raja to the commentary box adds an extra layer of excitement. His unique style, captivating storytelling, and profound insights into the game are sure to enrich the viewing experience for cricket enthusiasts worldwide. Whether it's his animated descriptions or his ability to analyze the finer nuances of the sport, Ramiz Raja's presence in the commentary box is guaranteed to elevate the excitement and engagement levels throughout the series.