LUMS Energy Institute Hosts Seminar on Advancing Pakistan's Energy Sector, Identifying Key Strategies and Innovations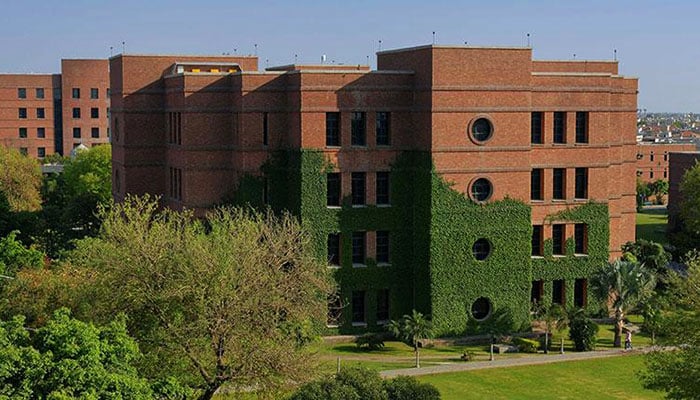 Lahore University of Management Sciences (LUMS), one of Pakistan's premier higher education institutions, recently organized a seminar titled "Advancing Pakistan's Power Sector through Strategic Investments and Digitisation." The event brought together renowned energy experts, researchers, and academics to discuss the transformative potential of strategic investments and digital advancements in overcoming challenges faced by Pakistan's power sector.
The seminar, hosted by the LUMS Energy Institute (LEI), focused on addressing critical issues such as power shortages, distribution inefficiencies, and outdated infrastructure that have hindered the growth and efficiency of Pakistan's energy sector.
Prominent panelists, including experts from various fields, emphasized the need for confidence-building measures to attract both local and international investment in the sector. They stressed the importance of implementing investment-friendly policies that provide consistency and long-term sustainability, ensuring a positive impact on the energy landscape.
Distinguished individuals who participated in the seminar included Dr. Fiaz Ahmad Chaudhry, Professor Werner-Von-Siemens Chair and Director of LEI; Dr. Naveed Arshad, Associate Professor and Co-Founder of LEI; Mr. Amer Zia, Advisor to the CEO of K-Electric; Mr. Nauman Ahmad Zaffar, Project Director of the National Incubation Centre Lahore; Dr. Basit Shafiq, Head of the Computer Science Department at LUMS; Ms. Sadia Dada, Chief Marketing and Communications Officer at K-Electric; and Mr. Kashif Shehzad, Chief Technology Officer at Power Information Technology Company (PITC).
During the panel discussions, Ms. Dada shared K-Electric's ambitious investment plan of PKR 484 billion for the next seven years. The plan focuses on adding 2,172 MW of generation capacity, with a significant portion dedicated to renewable energy sources, contributing to a more sustainable and environmentally friendly energy mix.
She highlighted K-Electric's commitment to innovation in the distribution segment through the introduction of advanced technologies such as the Advanced Distribution Management System, Mobile Workforce Management, Geographical Information Systems (GIS), and Advanced Analytics and Artificial Intelligence. These advancements aim to enhance customer experiences by improving issue resolution, minimizing interruptions, and increasing overall capacity.
Dr. Chaudhry emphasized the urgent need for energy-efficient and sustainable buildings to address the substantial cooling demands in Pakistan. He stressed that the investment required to meet current cooling requirements is unsustainable and significantly contributes to Pakistan's circular debt.
Echoing the importance of investment in the energy sector, Dr. Arshad highlighted the need for allocating more funding towards meeting climate goals. He pointed out that the USD 830 billion spent globally in 2021 falls short of making a meaningful impact. Emphasizing the potential of clean technologies, he mentioned that investing in clean energy can not only mitigate climate change but also create job opportunities for Pakistan's youth.
Mr. Zia underscored the long-term impact of digitization and new technologies, emphasizing the importance of support from leadership. He emphasized the need to invest in the future and exercise patience to witness the desired results. Furthermore, he highlighted K-Electric's commitment to developing an automated decision-making process and prioritizing decarbonization through renewable energy sources.
Highlighting the significance of Artificial Intelligence (AI) in the energy sector, Dr. Gul Muhammad, Director of the Centre for Intelligent Systems and Networks Research, emphasized the interdependency of energy and AI. He stressed that energy availability is a prerequisite for harnessing the full potential of AI and highlighted the importance of energy conservation without compromising service quality.
The seminar served as a platform for the LUMS Energy Institute to contribute to solution-oriented discussions regarding Pakistan's energy crisis. The institute's efforts to facilitate meaningful dialogue and drive innovative solutions underscore its commitment to addressing the challenges faced by the energy sector in Pakistan.