Spotify Introduces AI-Powered 'DJ' Feature Across Global Markets, Including Pakistan
Spotify's AI DJ Feature Now in Pakistan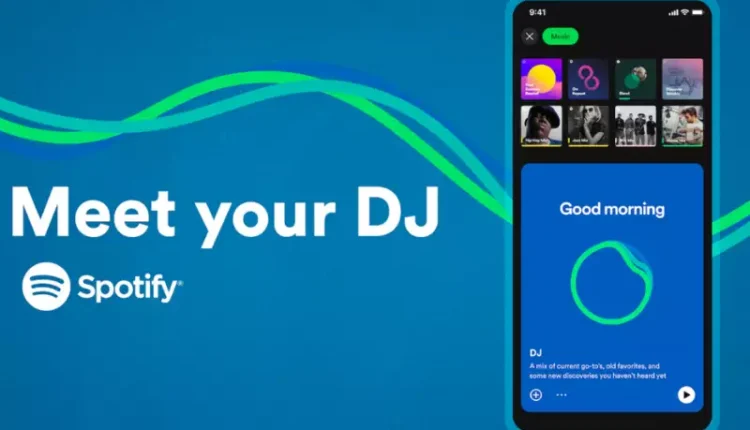 In a significant step towards enhancing user experience, Spotify, the popular music streaming platform, has introduced its AI-powered 'DJ' feature to Pakistan and 50 other countries. Originally launched as a soft beta in the US and Canada earlier this year, this innovative feature is now reaching global audiences, including Pakistan.
The expansion includes recent rollouts in the UK and Ireland, with plans to introduce the automated 'Wolfman Jack' DJ to various regions across Europe, Asia, Africa, Australia, and New Zealand.
What is Spotify DJ?
Exclusive to premium members, the Spotify DJ feature operates on sophisticated algorithms to provide music recommendations similar to other music streaming platforms. However, what sets it apart is the addition of AI-generated DJ commentary that accompanies the selected tracks, adding a unique touch to the listening experience.
Locating the DJ feature is simple. Users can search for "DJ" in the search bar or access it from the "Made For You" hub located below the search bar. Alternatively, users can navigate to the home screen, tap on "Music," and then select "Play on DJ."
The DJ persona, represented by Spotify's Xavier Jernigan, communicates solely in English, regardless of the user's location. While this may not pose a challenge for English-speaking regions like Australia and New Zealand, it can limit accessibility for listeners in areas such as Ghana and Singapore, as well as other parts of the world.
Here is how Spotify describes it:
DJ is a unique offering that gives users an insanely personalized experience where they can connect even more deeply with the artists that they love. Coupled with AI-backed features, this latest addition understands the listener and their music taste so well that it can choose what to play for them.
When approached for an official statement, Spotify mentioned that it currently has "no more news to share on new languages at this time."
This expansion of the AI-powered 'DJ' feature is expected to enrich the musical journey of Spotify's premium users in Pakistan and beyond, providing a unique blend of music and commentary personalized to individual preferences.