Changan Unveils Exciting Offer on Alsvin Sedan with Array of Benefits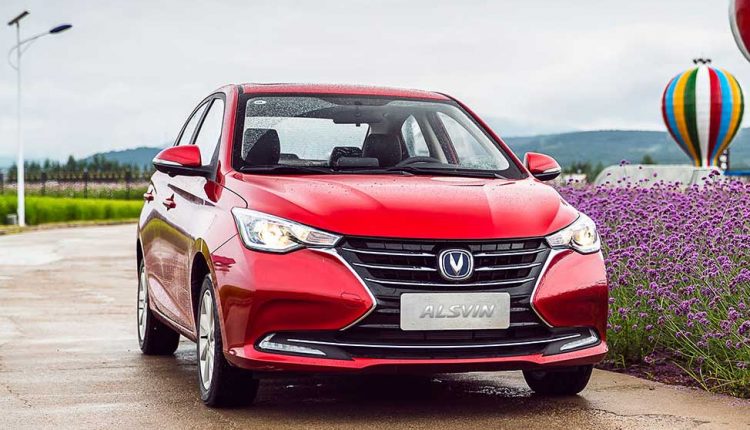 In the face of industrywide challenges, Master Changan Motors Limited (MCML) has announced a remarkable discount offer that highlights the brand's resilience and strengths.
According to a recent update on social media, customers who purchase an Alsvin sedan during the current month will enjoy a generous rebate of Rs. 120,000 on their purchase. The offer doesn't stop there, as it also includes a range of additional benefits to enhance the ownership experience.
The benefits included in this limited-time offer are as follows:
Priority Delivery: Customers availing the offer will receive priority delivery, ensuring a seamless and expedited process.
Price Lock Advantage: By taking advantage of this offer, buyers can lock in the discounted price, safeguarding themselves against potential future price increases.
Special Car Financing: MCML has partnered with select banks to offer special car financing options to customers, making the purchase process even more convenient and accessible.
It's important to note that this offer is exclusively applicable to the Alsvin Lumiere variant and is available on limited stock until July 31st. The Changan Alsvin lineup consists of three variants, each designed to cater to different preferences and budgets:
Alsvin MT Comfort: Priced at Rs. 4,149,000
Alsvin DCT Comfort: Priced at Rs. 4,699,000
Alsvin DCT Lumiere: Priced at Rs. 4,999,000 (After rebate: PKR 4,879,000)
Changan has established itself as a prominent player in the Pakistani automotive market, with popular models like Alsvin, Karvaan, and Oshan X7 gaining traction among consumers. According to a recent report by autojournal.pk, the company has been maintaining a steady single-shift production, ensuring consistent vehicle supply to meet the growing demand.
Earlier this year, Changan celebrated a significant milestone, surpassing the sale of 40,000 vehicles in Pakistan within just two years. An official document highlighted that the automaker has become one of the top contenders in terms of monthly sales volume, standing alongside industry giants like Toyota, Honda, and Suzuki.
Despite the challenges faced by the industry in 2023, Changan has hinted at exciting prospects on the horizon for the Pakistani car market, leaving consumers eager to see what the future holds for this innovative automotive brand.