Crashed 1954 Ferrari Car Sells for Over Rs. 45 Crore
A Remarkable 1954 Ferrari Story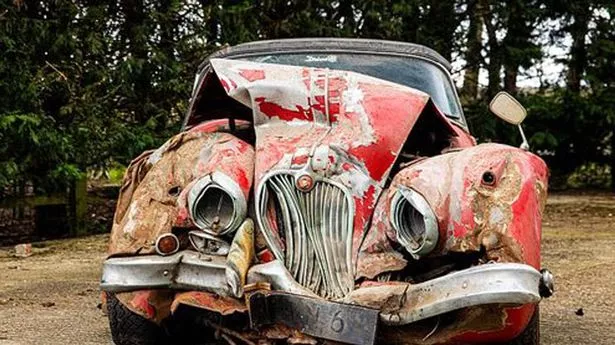 An old and battered Ferrari race car piece has been auctioned for a surprising $1.9 million. But there's more to this purchase than meets the eye – it's a chance to own a part of racing history and make a mark.
This car, a 1954 Ferrari Mondial Spider Series I, is extra special because they only made 13 of them. It's not your usual Ferrari with a big V12 engine. Instead, it has a different design and a smaller four-cylinder engine.
This Ferrari was built for tricky tracks full of turns, not long straights. That's why having a lighter engine was a smart move.