Hyundai Santa Fe Hybrid Launch in Pakistan: Price and Specifications Revealed
Introducing the Environmentally Conscious Hyundai Santa Fe Hybrid in Pakistan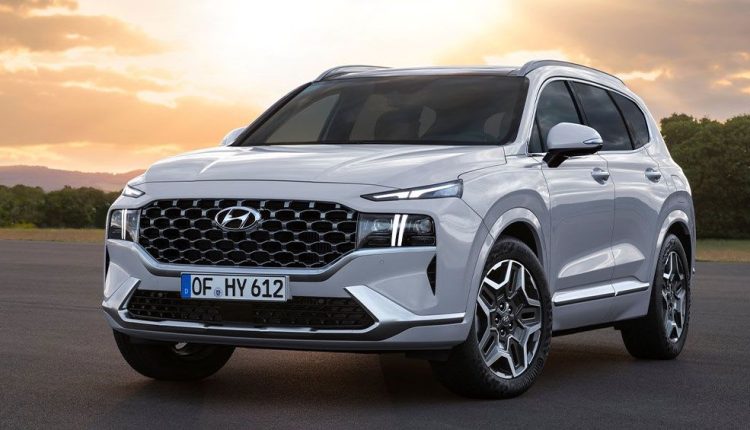 Hyundai Nishat has entered the Pakistani auto market with two variants of the Hyundai Santa Fe Hybrid Electric Vehicle (HEV), offering eco-friendly driving options. The models, Hyundai Santa Fe Signature Hybrid and Hyundai Santa Fe Smart Hybrid, come with different features and price points to suit various preferences.
Pricing and Availability
Hyundai Santa Fe Signature Hybrid: PKR 14,699,000.
Hyundai Santa Fe Smart Hybrid: PKR 12,990,000.
These vehicles are available for booking at authorized Hyundai dealerships in Pakistan, with an initial down payment of PKR 2,000,000 required. To kick off the launch, a limited stock of 150 units is available for immediate delivery.
Key Specifications
Engine: 1598cc, 177 horsepower, and 265 Newton-meters of torque.
Hybrid motor: Adds an eco-friendly dimension, resulting in a combined power output of 227 horsepower and 350 Newton-meters of torque.
Drive: Santa Fe Signature offers versatile drive modes and all-wheel drive, while the Santa Fe Smart features front-wheel drive.
Exterior and Interior Features
Striking exterior design with alloy wheels, LED headlamps, and a panoramic sunroof.
Luxurious interior with ventilated seats, advanced infotainment system, and customizable seating options.
Safety Features
Both variants come with six airbags, parking sensors, and various safety measures.
Santa Fe Signature features a 360-degree camera for added safety and convenience.
This introduction reflects the increasing demand for eco-friendly and technologically advanced vehicles in Pakistan, with Hyundai Nishat aiming to meet this demand by offering innovative and environmentally conscious options to consumers.