Jaxeri Automotive Plans to Launch Small Electric SUV in Pakistan by 2025
Pakistan's First EV Maker to Launch a Small Electric SUV in 2025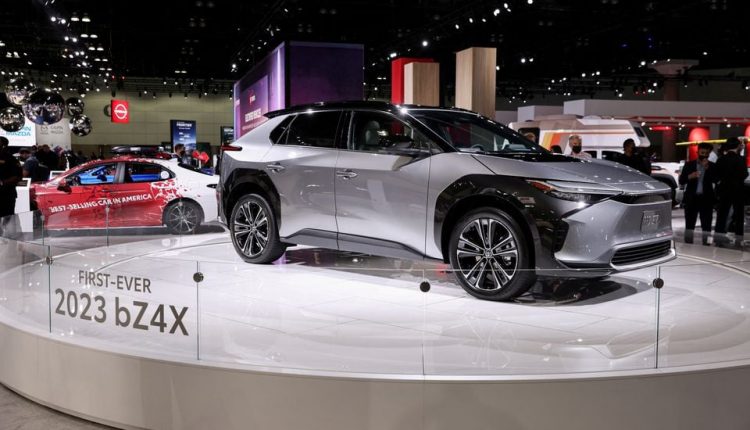 In a progressive move towards sustainable transportation, Jaxeri Automotive (Pvt.) Ltd., Pakistan's first indigenous electric car manufacturer, has revealed its intention to introduce a compact, fully-electric SUV to the Pakistani market by 2025.
Key Developments Muhammad Najeeb Haroon, Chairman of the Pakistan Engineering Council (PEC), recently visited Jaxeri Automotive's local Research and Development (R&D) facility. During the visit, the automaker shared significant updates about their advancements in car manufacturing, including the ongoing work on a small fully-electric SUV.
Local Manufacturing Representatives from Jaxeri affirmed their commitment to designing and manufacturing the electric SUV locally. They anticipate launching this innovative vehicle in Pakistan by 2025.
Previous Milestone: Nur-E 75 Earlier, Jaxeri introduced the Nur-E 75 electric hatchback prototype in Pakistan on August 14, 2022. Developed by the DICE Foundation, a US-based NGO initiated by Pakistanis, this compact EV aimed to make its mark in the economy car segment.
Key Features of Nur-E 75 The Nur-E 75 features a single electric motor generating 107HP/200Nm, enabling it to achieve a top speed of 127 km/h. Equipped with a 35 kWh battery, the vehicle is projected to offer a range of 200 kilometers on a single charge. Charging times are expected to be around 7-8 hours for a regular charge and approximately 2 hours for a fast charge.
Path to Commercialization The Chairman of the DICE Foundation shared that commercial production of the Nur-E 75 is expected to commence around Q4 2024, with nearly 60% of its components being produced locally. However, considering the economic landscape in Pakistan, future car prices are likely to reflect the prevailing trends.
Pioneering Innovation With its ambitious plan to introduce a locally manufactured compact electric SUV, Jaxeri Automotive is poised to play a pivotal role in transforming Pakistan's automotive sector. This move aligns with the nation's push towards sustainable transportation solutions, symbolizing progress and innovation in the journey towards a greener future.