MG's New Electric Cars Make a Grand Entrance in Pakistan
MG Pakistan's Electric Vehicles Set to Make Waves in the Market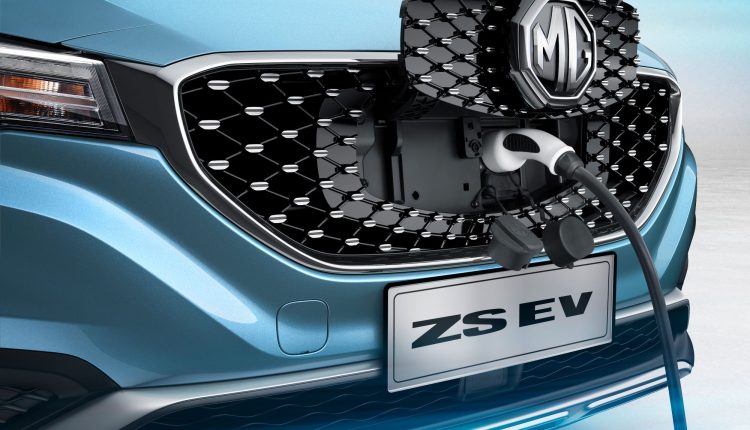 In a significant development in the Pakistani automotive market, MG Pakistan has quietly rolled out two new electric vehicles (EVs) – the sleek ZS EV and the stylish MG 4. While there has been no official announcement from MG regarding their launch, reports suggest that the company has already begun accepting bookings for these electric marvels.
The MG 4 and ZS EV will be offered in two different variants, each with its own set of features and specifications. Here's a glimpse of what potential buyers can expect, though it's important to note that final specifications have yet to be officially disclosed.
MG 4:
MG 4 Excite: Starting at Rs. 10,999,000
MG 4 Essence: Priced from Rs. 12,990,000
MG ZS EV:
MG ZS EV Essence: Beginning at Rs. 12,990,000
MG ZS EV Long Range: Starting from Rs. 14,999,000
While the comprehensive list of features and powertrain options remains under wraps, early reports suggest promising figures for the driving range of each variant:
MG 4:
MG 4 Excite: Expected range of 350 kilometers
MG 4 Essence: Anticipated range of 450 kilometers
MG ZS EV:
MG ZS EV Essence: Estimated range of 320 kilometers
MG ZS EV Long Range: Expected range of 500 kilometers
Prospective buyers can also expect a waiting period of approximately 120 days or four months for delivery, with a partial booking amount of Rs. 5 million.
While certain crucial details about these EVs are still shrouded in secrecy, it is presumed that these vehicles may arrive in Pakistan in their completely built-up (CBU) form. MG's decision to launch these electric models in the midst of the current economic climate represents a bold and ambitious move, especially considering that both EVs come with price tags firmly entrenched in the Rs. 1 crore club.
As the Pakistani automotive industry witnesses the emergence of EVs, consumers will undoubtedly be keen to learn more about the features, specifications, and capabilities of these exciting new offerings from MG. Stay tuned for further updates as MG Pakistan prepares to electrify the Pakistani roads-cape.