Pakistan-Made e-Motorbikes Saves Up to 70% Fuel Cost
Revolutionizing Transportation in Pakistan with Environmentally-Friendly Electric Motorcycles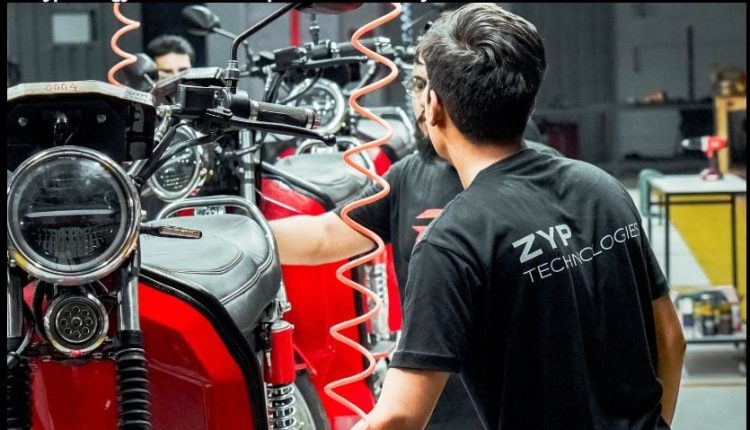 Revolutionary Pakistani e-Motorbikes Promise 70% Fuel Savings – Affordable Prices Revealed
In the midst of Pakistan's relentless battle against skyrocketing petrol prices, a game-changing startup by the name of Zyp Technologies has stepped forward with an innovative solution. This timely initiative arrives as Pakistan grapples with the relentless surge in fuel costs, aggravated by concerns over climate change. Zyp Technologies' electric motorcycles not only provide respite to fleet operators but also hold the promise of slashing gasoline expenses by an impressive 70%. Moreover, these eco-friendly e-motorbikes contribute significantly to environmental sustainability by mitigating air pollution.
Zyp Technologies has set an ambitious target to manufacture a whopping 8,000 electric motorcycles within Pakistan's borders. What's more, the price point for these green machines is turning heads, with an enticing starting range beginning at just Rs. 450,000.
To fuel this visionary mission, Zyp Technologies has secured substantial backing, amassing a staggering $1.2 million in seed funding from Indus Valley Money, a forward-looking venture capital fund exclusively dedicated to nurturing Pakistani entrepreneurs.
The company has gone the extra mile by establishing a state-of-the-art assembly line capable of churning out up to 8,000 electric motorcycles annually. This move caters to the burgeoning demand from both corporate entities and individual consumers alike.
What's particularly impressive is the diverse array of models these electric motorcycles will be available in, offering something for every budget. Prices will span from a budget-friendly Rs. 150,000 to a still-affordable Rs. 450,000. And, recognizing the vital need for charging infrastructure, Zyp Technologies has boldly outlined plans to construct a staggering 4,000 charging stations throughout the nation, ensuring convenience for e-motorbike users.
In these tumultuous times, Zyp Technologies' venture appears to be the beacon of hope that Pakistan desperately needs. It not only offers respite from soaring fuel prices but also holds the potential to pave the way for a cleaner, more affordable future.