Toyota's Turbo Deals: Corolla & Yaris with 10-Day Speedy Delivery!
Toyota Pakistan Makes Buying a Car Easier and Faster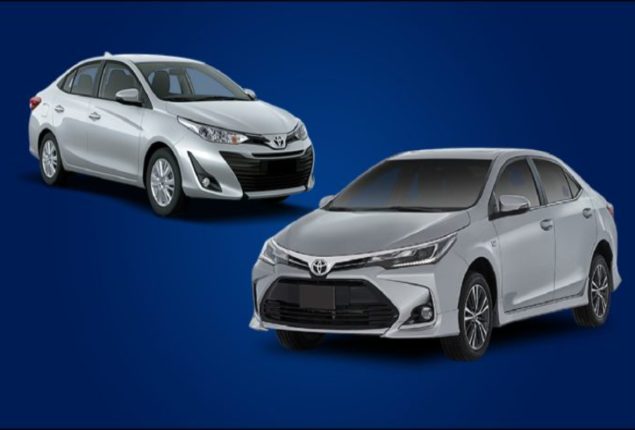 Lahore, Pakistan – Toyota Pakistan has introduced some exciting new "Financing Offers" for their popular cars, the Toyota Corolla and Yaris. What's even better is that you can get your new car in just 10 days. This is a big deal in Pakistan, where getting your car on time has been a problem. But you need to act fast because this offer is only available until October 31st, 2023.
Meezan Bank is helping out by offering financial solutions. This means you can easily get the money you need to buy your favorite Toyota. So, if you've been worried about not having enough money for a Toyota, this is your chance to own a comfortable and reliable car.
Important Details:
Toyota Pakistan and Meezan Bank have some great things for you:
Special Discounted Monthly Payments: You can pay for your Toyota without spending too much money every month.
Exclusive Takaful Rate: This means you don't have to worry too much about unexpected costs.
Toyota Protection Plan: You'll be covered in case something goes wrong.
And here's the best part: If you join this special campaign, you'll get a free extended warranty for the fourth year. This means you'll have extra peace of mind.
One of the coolest things is the "Priority Delivery." This means you'll get your new Toyota in just 10 working days. This is a big deal because in the car world, waiting a long time for your new car can be frustrating.
So, if you've been dreaming of owning a Toyota, this is your chance. But remember, this special offer only lasts until October 31st, 2023. So, act fast and get the Toyota you've always wanted.