Top 5 Burgers in Karachi: A Gourmet Guide to the City's Best Patties
Discover the Most Delicious and Unique Burger Experiences in the City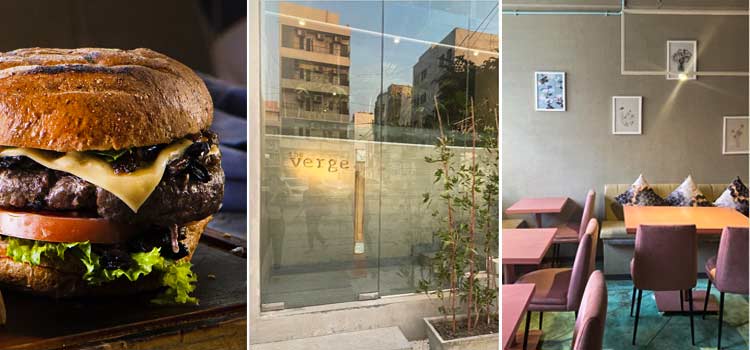 If you're an unapologetic beef burger enthusiast, perpetually in search of that perfect, mouthwatering patty, your quest ends here. We've curated a list of Karachi's top five burger joints that promise to tantalize your taste buds not just during the chilly months but all year round. While these burger havens might lean towards the pricier side, rest assured that each bite is worth every penny. Brace yourself for an exquisite journey through these top-reviewed, one-of-a-kind burger experiences that will not only satisfy your cravings but also impress even the most discerning non-foodies.
1. The Verge's Bone Marrow Burger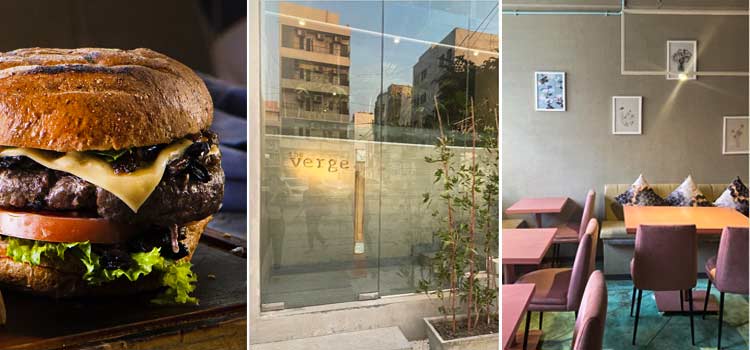 Nestled amidst the bustling culinary scene of Karachi, The Verge, despite its relative novelty, has quickly gained a reputation for offering a diverse array of beefy delights. From classic renditions to gourmet creations like the mushroom melt, their tender beef patties are the stars of the show. However, it's the Bone Marrow Burger that truly steals the spotlight. Imagine a succulent aged beef patty, adorned with caramelized onions, pickles, and the restaurant's signature sauce, all encased in a toasted bran bun. It's a flavor explosion that will leave your inner foodie swooning in delight.
2. No Lies Fries' True Smoke burger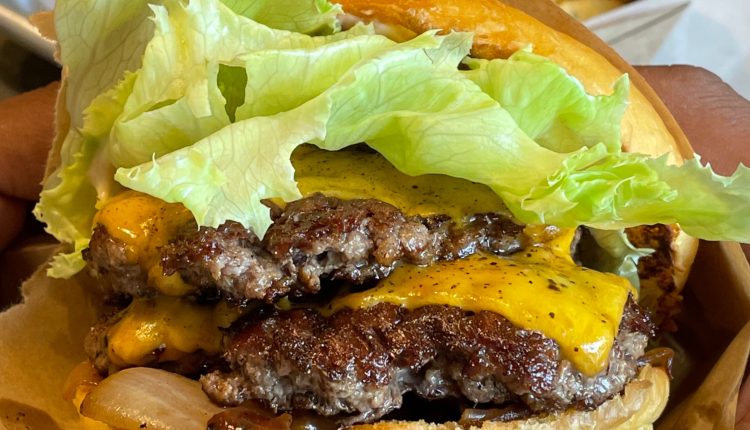 True to its name, No Lies Fries is your go-to spot for the finest fries, burgers, and poutines in town. While their entire burger lineup deserves accolades, the True Smoke Burger stands out as a tantalizing masterpiece. Picture a smashed beef patty crowned with savory smoked pepperoni and crispy onion rings. This burger is elevated to perfection with a tangy hickory sauce, all snugly enveloped by soft potato buns. It's a burger experience that lives up to its heavenly promise.
3. Oh My Grill's Swiss Mushroom Melt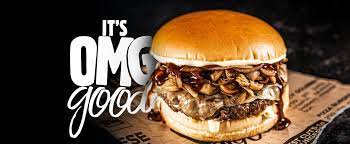 Oh My Grill, or OMG, as it's affectionately known, has carved a niche for itself as a haven for burger aficionados. This joint guarantees to satiate your craving for a well-proportioned, juicy, and tender beef burger. For a gourmet adventure for your taste buds, indulge in their Swiss Mushroom Melt. Featuring a substantial 250-gram beef patty generously slathered in Swiss cheese and adorned with sautéed onions, mushrooms, and a sizzling BBQ sauce, all cradled in a softly toasted bun, it's an OMG moment you won't want to miss.
4. Jucy Lucy's Gouda Cheese Burger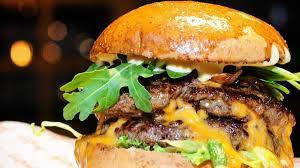 What began as a sensation at a Karachi Eat Festival has now evolved into a beloved favorite among beef enthusiasts. With rave reviews attributing the allure of its brioche buns, Jucy Lucy's elevates the classic old-school burger experience. Now, imagine those buns paired with a gouda cheese-filled patty. Nestled between their renowned buns lies a beef patty oozing with gouda cheese, complemented by pickles, rocket leaves, and the signature JL sauce. This signature beef burger not only fills the stomach but also warms the heart.
5. Aussie Burger Company's Outback Burger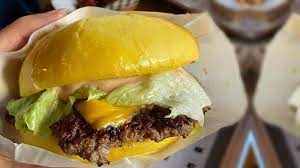 A relative newcomer on the scene, Aussie Burger Company aspires to introduce Karachiites to the flavors of Australia. What sets their burgers apart are the unique potato buns, boasting a firm exterior that gives way to a melt-in-your-mouth interior. With the perfect bun-to-meat ratio, alongside caramelized onions, pickles, signature sauces, and cheese, their burgers are nothing short of mind-blowing.
However, it's the Outback Burger that truly stands out. A masterpiece of layering, it features a smashed beef patty, beef bacon, grilled mushrooms, cheddar cheese, pickled peppers, and a creamy garlic mustard aioli, all ensconced between their signature potato buns. It's a symphony of flavors that will transport your taste buds Down Under.
There you have it, the top five beef burger destinations in Karachi, each offering a unique and delectable experience that will leave you craving for more. So, why wait? Embark on a burger adventure today and treat yourself to these culinary delights that are redefining Karachi's burger scene.