Cement Prices Go Up: Inflation Causes Increase to Rs. 1,180 Per Bag
Cement Prices Rise to Rs. 1,180 Per Bag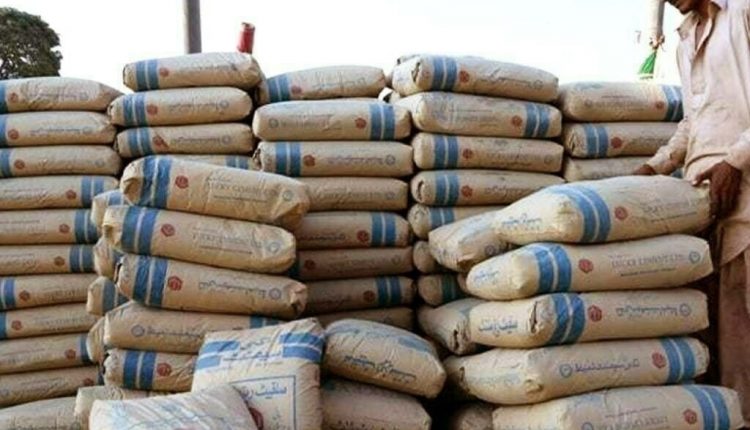 The cost of cement has taken a leap, reaching up to Rs. 1,180 per bag, as manufacturers respond to the challenges posed by inflation and escalating fuel rates.
According to reports from JS Global, cement producers in the northern region have made the decision to raise prices by Rs. 25-30 per bag. This adjustment aims to offset the effects of inflation and the surge in fuel costs.
As a result, cement prices in the northern areas will now span from Rs. 1,120 to Rs. 1,180 per bag after the price increase. Meanwhile, prices in the upper north regions are anticipated to be closer to the lower end of the range.
This move follows a noteworthy increase in local cement sales in July, which saw a growth of 47 percent compared to the previous year. However, it's important to note that cement dispatches in July 2023 were slightly lower, recording a decrease of almost 20 percent compared to June 2023.
The manufacturing sector is grappling with concerns about rising production costs attributed to inflation and the escalating prices of petroleum products. Furthermore, the electricity rate has undergone an increase of nearly Rs. 7.5 per unit, and the recent uptick in fuel costs, approximately Rs. 20 per liter, has also impacted freight expenses.
Despite the challenges, there is optimism in the air as the market conditions may improve. The rates could potentially see a decline, driven by the anticipation of significant contracts for projects in the coming year, which are projected to lower input costs.
As the market dynamics continue to evolve, keep an eye out for updates on the cement industry, and its journey through the ebb and flow of economic changes.