Gold Prices in Pakistan Dip Below Rs 215,000 Per Tola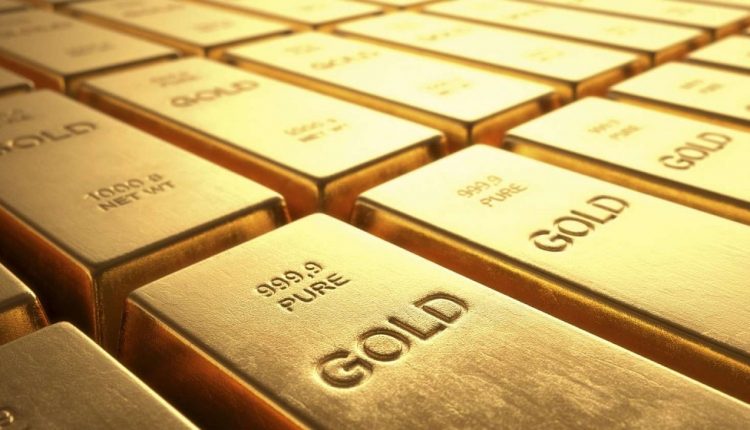 In a surprising turn of events, the price of gold in Pakistan has seen a significant drop, falling below Rs 215,000 per tola. This comes after a slight increase in the price of the precious metal just a day earlier.
According to the All Pakistan Sarafa, Gems, and Jewellers Association (APSGJA), the price of 24-carat gold per tola has decreased by Rs 1,100, bringing it down to Rs 214,200. Similarly, the price of 10 grams of gold has seen a reduction of Rs 943, closing at Rs 183,642.
This downward trend in gold prices is a stark contrast to the record high of Rs 240,000 per tola that was observed on May 10. Since then, the price of gold has been on a steady decline, with the drop being particularly noticeable in June. Over the course of this month, the price of gold has fallen by over Rs 20,000 per tola.
The current price of gold in Pakistan is reflective of the global market trends. Internationally, spot gold has remained stable at $1,923.09 per ounce as of 12:00 GMT. Meanwhile, US gold futures have seen a slight decrease of 0.1%, bringing them down to $1,932.90.
The fluctuation in gold prices is influenced by a variety of factors, including economic conditions, market demand, and geopolitical events. In the case of Pakistan, the recent decrease in gold prices could be attributed to a decrease in demand due to economic uncertainties.
However, it's important to note that while the decrease in gold prices may be beneficial for potential buyers, it could pose challenges for those who have invested heavily in the precious metal. The volatility of gold prices underscores the need for investors to diversify their portfolios and not rely solely on one type of investment.
The current situation in the gold market also highlights the importance of staying informed about market trends. Whether you're an investor, a jeweler, or a consumer looking to buy gold, keeping an eye on gold prices can help you make informed decisions.
In conclusion, the recent decrease in gold prices in Pakistan marks a significant development in the precious metal market. As the price of gold continues to fluctify, it will be interesting to see how this impacts the market and the decisions of investors and consumers alike.