Pakistani Rupee Ends Week with Decline Against US Dollar and Other Currencies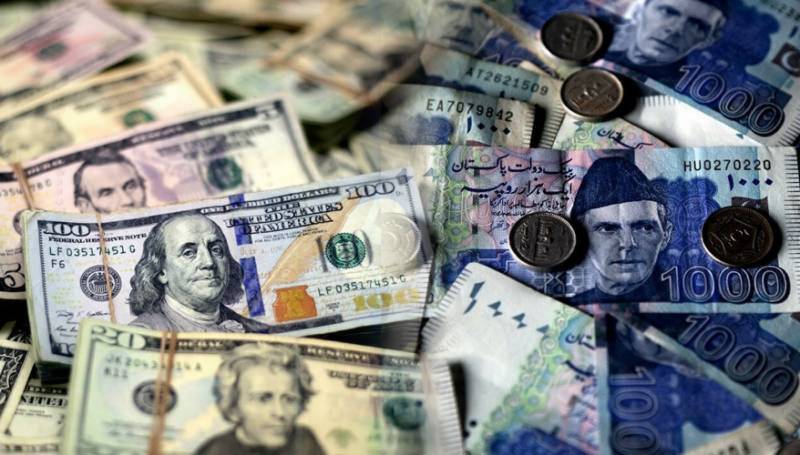 The Pakistani rupee experienced losses against the US Dollar and other major currencies in the interbank market, resulting in a depreciation at the end of the week. The interbank rate opened at 285.18, but the rupee slid during intraday trade and closed at 285.68, representing a decrease of 30 paisas.
In the first few hours, the rupee showed strength, reaching a high of 283.87 and remaining at that level. However, despite new exchange rules implemented by the State Bank of Pakistan (SBP) on Wednesday, open market rates in various currency counters stayed in the 290-295 range. Some counters even had rates above 300, reaching as high as 310.
On Thursday, open market rates gained significantly, reaching as high as 290.25. Meanwhile, the cash rate in the informal market on Friday averaged 310-318, indicating higher rates than the interbank market.
The introduction of new interbank/open market settlement rules by the SBP has affected the volume of interbank trading, with traders refraining from releasing USD cash flow. The demand for foreign currency for Hajj expenses has further complicated the dealings.
While some believe the new rules will have a limited impact on correcting the exchange rate, the business community engaged in digital transactions is facing difficulties as dollar payments are either delayed or put on hold.
Overall, the Pakistani rupee has seen a decline of nearly Rs. 60 since January 2023 and over Rs. 108 against the US Dollar since April 2022. In today's interbank currency market, the rupee also lost value against other major currencies, including the Saudi Riyal (SAR), UAE Dirham (AED), Canadian Dollar (CAD), Euro (EUR), Pound Sterling (GBP), and Australian Dollar (AUD).
The fluctuations in the exchange rate reflect the ongoing challenges faced by the Pakistani rupee in the foreign currency market.