Pakistanis to Pay Hajj Expenses in US Dollars From Next Year, Announces Federal Minister for Religious Affairs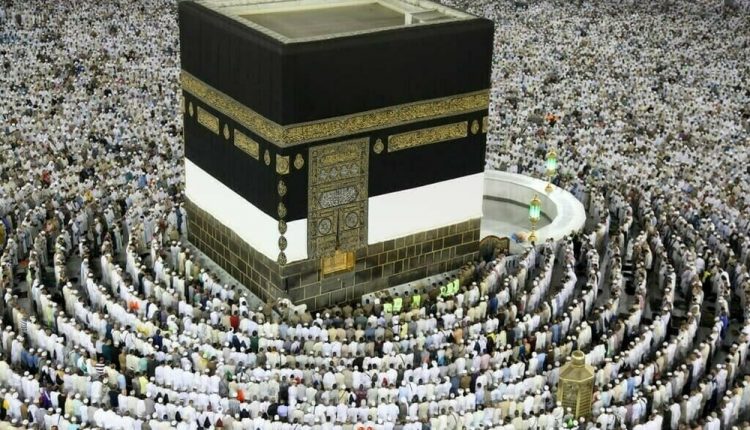 In a recent press conference following the Hajj pilgrimage, Talha Mehmood, the Federal Minister for Religious Affairs, shared some significant updates regarding Pakistan's Hajj quota and expenses.
With a sense of elation, Minister Mehmood announced that Pakistan's Hajj quota has been increased to over 179,000, allowing more Pakistani Muslims to embark on the sacred journey. However, the most noteworthy announcement was regarding the payment of Hajj expenses. Starting from the following year, Pakistani pilgrims will be required to pay their Hajj expenses in US dollars instead of Pakistani rupees.
This decision marks a significant change in the payment system for Hajj expenses and is aimed at streamlining the process and facilitating financial transactions for pilgrims. It aligns with the international exchange practices and will likely provide greater convenience for Pakistani pilgrims during their Hajj preparations.
Minister Mehmood took the opportunity to extend his warm congratulations to the approximately 160,000 Pakistani pilgrims who successfully completed their Hajj journey in 2023. He expressed his gratitude to Saudi Crown Prince Muhammad bin Salman for his efforts in ensuring the smooth conduct of the Hajj pilgrimage in Jamarat, and he was pleased to note that no major incidents were reported during this year's pilgrimage.
Furthermore, Minister Mehmood emphasized the overall satisfaction of the majority of Pakistani pilgrims with the arrangements made for their stay and worship in Saudi Arabia. He acknowledged the excellent arrangements made by the Saudi government and personally visited the hotels where Pakistani Hajj pilgrims were accommodated. This hands-on approach demonstrated the government's commitment to ensuring a comfortable and memorable experience for all Pakistani pilgrims.
During his visit, the minister also had the opportunity to discuss various challenges faced by Hajj pilgrims with his Saudi counterparts. These discussions yielded assurances from the Saudi minister regarding the resolution of these issues in the future, indicating a commitment to continuously improve the Hajj experience for all pilgrims.
Minister Mehmood emphasized his unwavering policy of not allowing anyone to perform Hajj for free, reaffirming that this principle will remain in place. He proudly shared that he personally covered his own Hajj expenses as a minister and even accompanied other Pakistani pilgrims throughout their sacred journey. This gesture exemplified his dedication to stand by the side of fellow pilgrims and support them throughout their Hajj experience.
The decision to transition to US dollars for Hajj expenses and the government's commitment to ensuring a smooth and comfortable pilgrimage for Pakistani Muslims highlights the ongoing efforts to enhance the Hajj experience and promote religious tourism in Pakistan.