Pakistan's PAAPAM and CPBC Join Hands to Boost Auto Parts Trade with Canada
PAAPAM and CPBC Sign MoU for Enhanced Auto Parts Trade Relations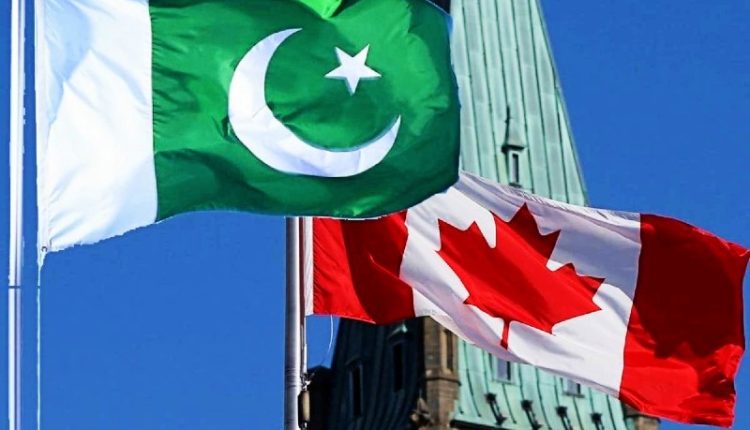 In a noteworthy event held at the PAAPAM office, a significant memorandum of understanding (MoU) was signed between the Pakistan Association of Auto Parts & Accessories Manufacturers (PAAPAM) and the Canada-Pakistan Business Council (CPBC). This momentous agreement aims to strengthen business and investment ties between Pakistan and Canada, particularly focusing on the auto parts industry.
The MoU signing was a big step toward expanding global partnerships for Pakistan's auto part industry, especially with Canada and North America. The document was signed by Samir Dossal, President of CPBC, and Munir Bana, Chairman of PAAPAM, under the watchful eyes of several distinguished attendees.
Notable figures such as Athar Khan, Trade Commissioner at Canadian Trade Service, and Ghulam Ali Shah Pasha, a board member of Pakistan Trade Development Authority (TDAP), were present at the event. The PAAPAM managing committee and industry leaders also attended, highlighting the importance of this collaboration.
Samir Dossal emphasized the need for strong cooperation between Canadian and Pakistani SME sectors, particularly in engineering goods and services. He pointed out the numerous opportunities for trade in both directions, including joint ventures and acquisitions.
Munir Bana praised CPBC's proactive approach and expressed optimism about the MoU's potential to open new avenues for bilateral trade and collaboration. He highlighted that PAAPAM members consistently meet international quality standards in the automotive sector, and this expertise could help them expand globally.
Senior executives of PAAPAM shared their insights and formed a working committee to outline joint ventures, strategic alliances, and technology transfers. Both sides committed to finding ways to reduce risks for companies engaging in bilateral business relationships between Pakistan and the Canadian markets.
Additionally, both parties agreed to work with their governments to address policies hindering business partnerships between Pakistani and Canadian companies. This forum will also provide opportunities for stakeholders to network, exchange ideas, explore business matchmaking, and identify services between PAAPAM and CPBC members.
The PAAPAM Chairman emphasized the importance of the automobile industry, often referred to as the "mother of all industries," due to its unique ability to encompass various engineering technologies.
The Pakistan Association of Automotive Parts & Accessories Manufacturers, founded in 1988, plays a crucial role in representing the industry and providing support to its members. PAAPAM has become an essential link between the government and the auto parts manufacturing industry.
With over 278 "tier one" parts manufacturers among its registered members, PAAPAM includes part makers for cars, motorcycles, tractors, trucks, and buses, representing renowned multinational companies like Toyota, Honda, Suzuki, Hino, Nissan, Hyundai, and others. The industry has attracted investments exceeding $1.5 billion, solidifying its importance in Pakistan's economy.