Sixty More Gilgit-Baltistan Orchards Get Green Light to Export Cherries to China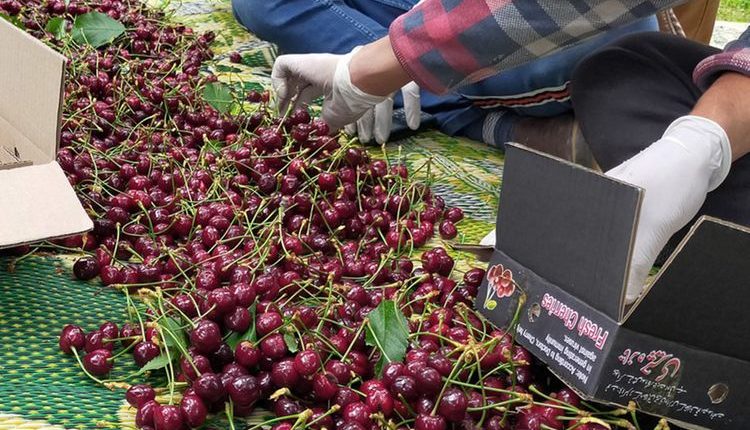 In a significant boost to the agricultural sector of Gilgit-Baltistan, the General Administration of Customs of China (GACC) has granted approval to sixty more orchards for exporting cherries to China. The announcement was made by Ghulam Qadir, the Commercial Counsellor at the Pakistani Embassy in Beijing, on Friday.
A Milestone for Gilgit-Baltistan's Cherry Industry
Ghulam Qadir emphasized that Chinese customs' approval of Pakistani cherry orchards holds immense potential for Gilgit-Baltistan, where cherry cultivation is a thriving industry.
He stated, "The endorsement by Chinese customs signifies that the cherries from Pakistan meet the required standards and regulations for export to China. This not only opens up new avenues for trade but also showcases the quality and taste of Pakistani cherries to a wider international market."
Collaboration Between China and Pakistan
Arman Shah, CEO of Hashwan Group and Arman Shah Farm, the largest farm approved by Chinese Customs, spoke to China Economic Net (CEN) about the collaboration between China and Pakistan in promoting agricultural exports, particularly cherries from Gilgit-Baltistan.
He highlighted the mutual benefits derived from such partnerships, saying, "It not only boosts economic growth but also strengthens bilateral ties."
Gilgit-Baltistan Cherries: A Growing Market
Shah further revealed that GB cherries have already found markets in other countries, with the major market being the Middle East. This year, the export price ranged between Rs. 700-1,000 per kg.
He proudly mentioned, "Gilgit Baltistan produces more than 4,000 tons of quality cherries in every season, and my 7.5-acre farm produces around 15-20 tons. I also have a cold storage facility which helps me export even after the season."
Conclusion
The approval of sixty more orchards to export cherries to China marks a significant milestone in Pakistan's agricultural sector. It not only opens up new trade opportunities but also underscores the quality of Pakistani cherries. This collaboration between China and Pakistan is a testament to the growing economic ties between the two nations and the potential for further growth in the agricultural sector.