USAID Commits $445 Million to Pakistan Over the Next Five Years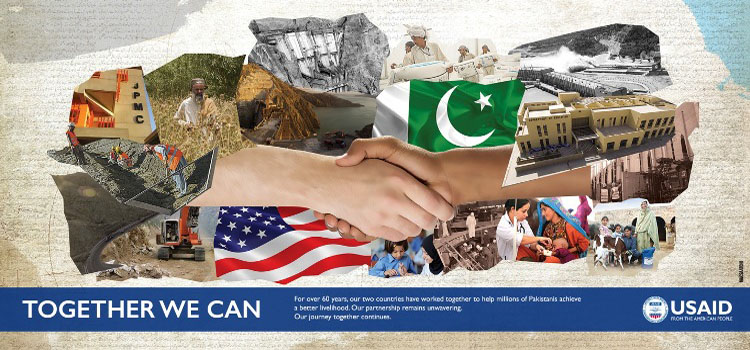 The Government of Pakistan and the United States Agency for International Development (USAID) have signed a new five-year bilateral agreement called the Development Objectives Assistance Agreement (DOAG). The agreement was signed by Dr. Kazim Niaz, Secretary of the Economic Affairs Division, and Reed Aeschliman, USAID Mission Director to Pakistan, at the Ministry of Economic Affairs in Islamabad.
The agreement marks the renewal of the development partnership between the two countries after a gap of thirteen years since the previous agreement, the Pakistan Enhanced Partnership Agreement (PEPA), was signed in 2010. Under the new agreement, USAID will provide a grant of $445.6 million to Pakistan over the course of five years.
The funds allocated through this agreement will contribute to the socioeconomic development of Pakistan, focusing on key areas such as climate-resilient economic growth, inclusive and accountable democratic governance, and improving health and education outcomes.
The objectives outlined in the DOAG align with Pakistan's national development vision and goals. The implementation of activities funded under this agreement will be carried out in coordination with the Government of Pakistan, strengthening the bilateral relationship and promoting effective coordination.
The agreement has undergone an extensive consultative process with federal and provincial departments, ensuring transparency, accountability, and increased participation of Pakistani organizations in its implementation.
The Minister for Economic Affairs highlighted that the United States remains one of the largest providers of development assistance to Pakistan, working in partnership with the government, civil society, and international organizations. The U.S.-Pakistan "Green Alliance," focusing on agriculture, water management, and clean energy, is expected to play a significant role in advancing the partnership.
The Secretary of the Economic Affairs Division expressed gratitude to the U.S. government and USAID for their continuous support in uplifting Pakistan's socio-economic conditions. The agreement reflects the commitment of both countries to work together for the betterment of Pakistan and its people.