Citizens Forced to Pay Higher Prices for Sugar as Utility Stores Face Shortage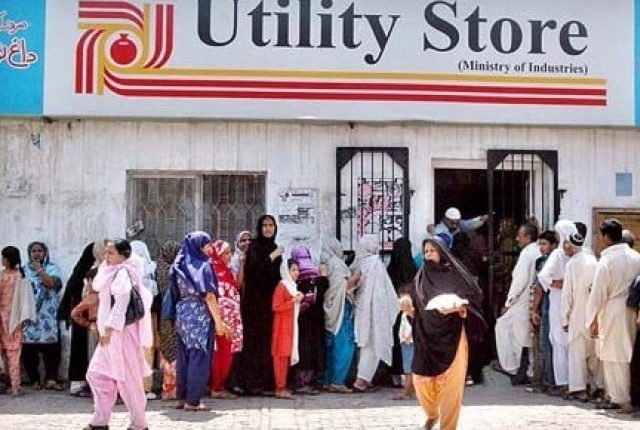 In a frustrating turn of events, citizens across the country are being compelled to purchase expensive sugar from the open market due to an abrupt shortage of subsidized items at Utility Stores. Despite the federal government's announcement to continue the Prime Minister's Rs. 30 billion relief package at Utility Stores (USC), the scarcity of subsidized sugar has left consumers with no choice but to bear the burden of inflated prices.
According to sources, the USC has recently issued a fresh tender to procure 45,000 tons of sugar. This decision came after the previous bid for importing 40,000 tons of sugar was unexpectedly canceled, exacerbating the shortage situation.
It is important to note that the federal government has explicitly endorsed significant subsidies on sugar as part of the Prime Minister's relief package at USC outlets. Under this program, the price of sugar for beneficiaries of the Benazir Income Support Program (BISP) is fixed at Rs. 70 per kilogram, while regular citizens are charged a slightly higher rate of Rs. 91 per kilogram.
The Prime Minister's relief package at USC outlets initially expired on June 30, coinciding with the end of the fiscal year 2022-23. However, a new relief package has been introduced as a continuation of the previous one, aiming to provide relief to consumers until the end of the fiscal year 2023-24.
The shortage of subsidized sugar at Utility Stores has placed an additional burden on citizens who were relying on these outlets to access affordable essential commodities. With no other option but to turn to the open market, consumers are being forced to pay higher prices, further straining their already tight budgets.
The scarcity of subsidized items at Utility Stores raises concerns about the effectiveness of the relief package and the ability of the USC to meet the demands of the population. The situation highlights the need for improved supply chain management and timely procurement of essential commodities to avoid such shortages in the future.
As the federal government works towards resolving the shortage issue and ensuring a steady supply of subsidized sugar at Utility Stores, it is hoped that consumers will soon find relief from the burden of soaring prices. The accessibility and affordability of essential commodities are crucial for the well-being and financial stability of citizens, and it is essential that measures are taken to address these challenges effectively.