Commerce Ministry Raises Minimum Export Price for Rice Amid Global Surge
Revised MEP Aims to Address Under-reporting and Reflect International Market Trends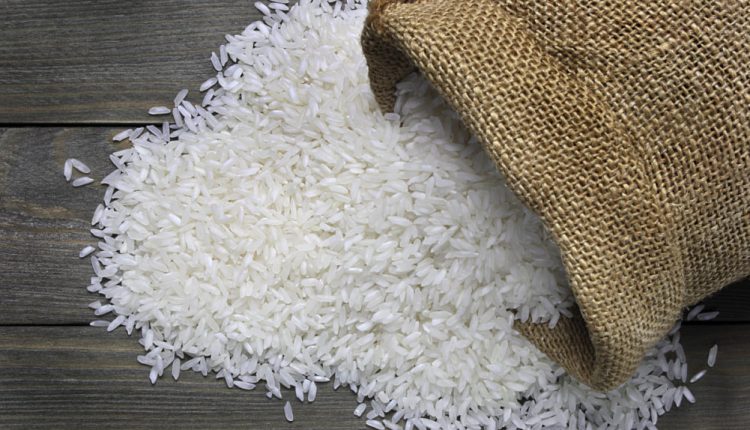 The Minimum Export Prices (MEP) for various rice categories have undergone a significant adjustment, aiming to curb under-reporting of export earnings. Effective from September 10th, 2023, these revised prices seek to align better with international market rates.
For IRRI-6, both 5 percent broken and 10 percent broken varieties will now command a minimum export price of $551 per ton and $546 per ton, respectively. Meanwhile, the rates for 15 percent broken and 20 percent broken IRRI-6 rice stand at $541 per ton and $536 per ton, respectively.
In the case of 100 percent Broken Rice, the new MEP is set at $473 per ton. Parboiled rice and Super Basmati/Sella Rice will now have a minimum export price of $578 per ton and $1,103 per ton, respectively.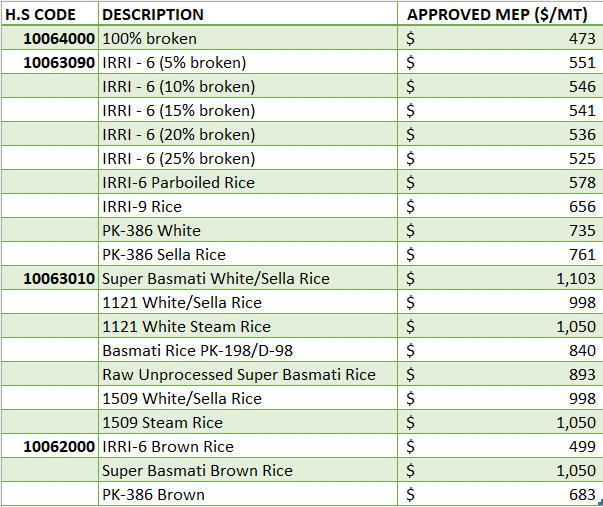 This adjustment comes as a response to exporters' practices of under-quoting export prices, primarily due to the previous MEP of $350 per ton, which significantly lagged behind international market prices. The consequence of this discrepancy was highlighted by Amit Kumar, a rice trader from Karachi, who pointed out that exporters had been underreporting export values. With the MEP now being increased, the Withholding Tax of 1.5 percent per container will rise to nearly Rs. 62,000 per container, marking an increase of nearly Rs. 22,000 compared to the previous MEP.
It's worth noting that international rice prices are currently experiencing a 15-year high. India, one of the world's largest rice exporters, has taken measures such as banning non-basmati white rice exports, imposing a 20 percent duty on Parboiled rice, and setting a floor price of $1,200 per ton for Basmati rice.
Furthermore, Fitch Solutions had reported in April that the world is likely to face its most severe rice shortage in nearly two decades due to factors including the El Nino Weather System and increased rice demand, driven by instability in the Black Sea Grain trade. These factors have contributed to the current global rice market dynamics, prompting the adjustment of Minimum Export Prices to reflect the changing landscape.