Interim Government's Initiatives for Pakistan Steel Mills Revival
Reviving a National Asset: Interim Government's Efforts Unveiled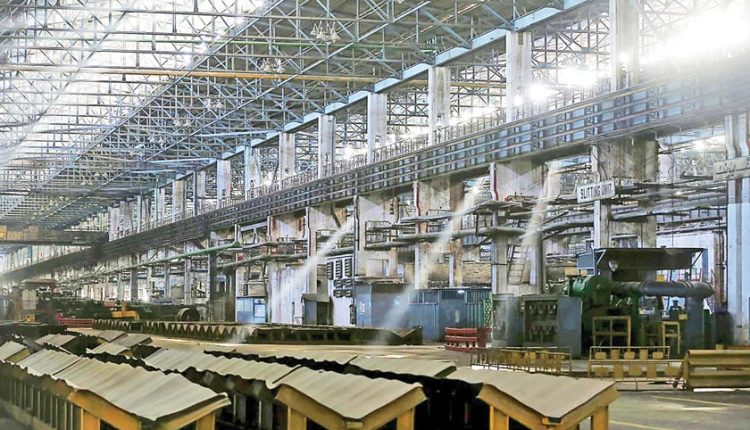 In a recent development, the caretaker government has initiated efforts to revive the Pakistan Steel Mills (PSM), which has remained inactive since June 2015.
The Secretary of Industries shared this update while briefing the Senate Standing Committee on Industries and Production, chaired by Senator Khalida Ateeb.
The caretaker Federal Minister for Privatization, Fawad Hassan Fawad, has expressed interest in the PSM revival plan and requested a presentation on the matter. The government is actively working on this revival, and the committee has asked to be briefed on the plan once it's finalized.
During the meeting, the Chief Financial Officer (CFO) of PSM presented a breakdown of operational expenditures. He explained that PSM's operations came to a halt in 2015, with no production since then.
In addition to PSM's revival, the meeting also addressed sugar availability and pricing within the country. Senator Zeeshan Khanzada raised concerns about the decision-making process for sugar exports and emphasized the need for a reliable system to assess sugar demand. He pointed out the cycle of exporting and later importing sugar when shortages occur.
In response, the secretary explained that the Sugar Advisory Board has recently come under the ministry's purview, and a detailed presentation on this matter will be provided to the committee.
The meeting was attended by several senators, including Mohammad Abdul Qadir, Fida Muhammad, Faisal Saleem Rehman, Samina Mumtaz Zehri, Atta Ur Rehman, Saifullah Sarwar Khan Nyazee, and Syed Waqar Mehdi.