Pakistan Nears Agreement with IMF on $6 Billion Bailout Package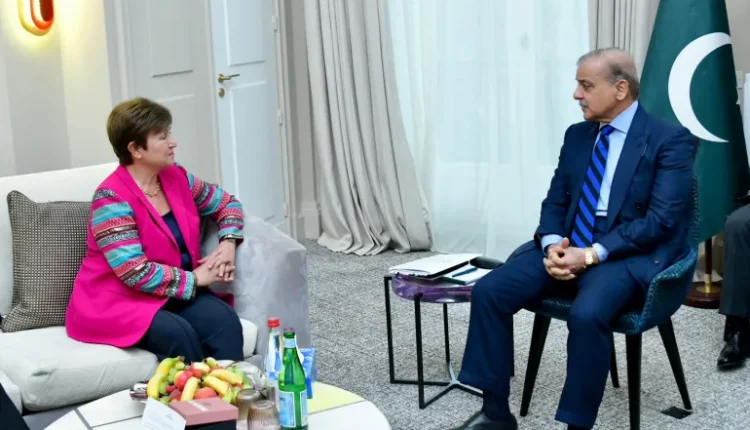 Prime Minister Shehbaz Sharif and the International Monetary Fund (IMF) hint at a nearing agreement on a crucial $6 billion bailout package. The deal could help the country navigate its current economic crisis.
Pakistan is on the verge of securing a vital $6 billion bailout package from the International Monetary Fund (IMF), according to recent statements from the country's Prime Minister, Shehbaz Sharif, and a senior IMF official. The much-needed financial aid could provide a lifeline for the economically strained South Asian nation.
Sharif had a discussion with Kristalina Georgieva, the Managing Director of the IMF, on Tuesday, following their meeting last week at a global finance gathering in Paris. Later, Nathan Porter, the IMF's mission chief to Islamabad, hinted that an agreement between the two parties was imminent.
Negotiations between Pakistan and the IMF had hit a roadblock in December 2023 when the latter postponed the disbursement of a critical $1.1 billion tranche from the bailout. The agreement, initially inked in 2019 by Sharif's predecessor, Imran Khan, had a deadline attached. If the IMF decides by Friday that Pakistan has not fulfilled the terms of the agreement, the entire bailout package could be cancelled.
However, in a promising development, Porter stated that Pakistani authorities had taken decisive steps to align their policies more closely with the IMF-supported economic reform program. This included the parliament's approval of a national budget that expands the tax base while allowing for increased social and development spending.
The IMF team is continuing discussions with Pakistani authorities, aiming to reach an agreement on financial support from the IMF swiftly. This statement is the most potent indication since December that Pakistan might receive the desperately needed $1.1 billion tranche before the bailout's expiration.
The Pakistani government, currently grappling with a potential default, has been seeking financial aid from friendly nations like China, Saudi Arabia, and the United Arab Emirates. The country has been mired in an unprecedented economic crisis since Sharif replaced Khan, who was ousted in a no-confidence vote in the parliament last year. The economic recovery has also been hampered by floods last summer, which caused $30 billion in damage and killed 1,739 people.
The country has been experiencing record-high monthly inflation since January, leading to fears of anti-inflation protests. The increased food costs and imposition of additional taxes have made Sharif's government unpopular. However, Sharif maintains that he inherited a struggling economy from his predecessor, Khan, who is now the country's opposition leader.