Pakistani Rupee Recovers Against UAE Dirham After Dollar Trading Crackdown
Government Measures Fuel Rupee Rebound and Restore Confidence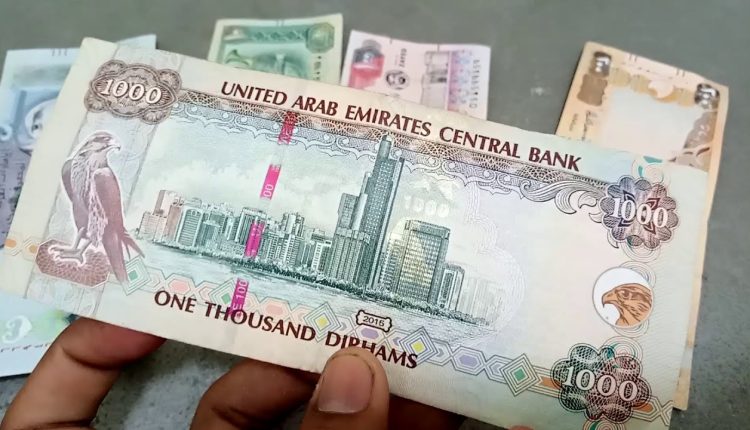 In a dramatic turn of events, the Pakistani rupee has shown signs of recovery against the UAE dirham, following a recent crackdown on illegal dollar trading. The rupee, which had witnessed a steep decline, falling to 90 against the dirham in the open market earlier this week, rebounded to 85 on Friday as a result of the government's strong measures against illicit currency trade.
The sharp depreciation of the Pakistani rupee had been attributed to a combination of economic vulnerabilities, political instability, and a surge in demand for the US dollar and the UAE dirham. However, recent actions taken by the government to curb illegal dollar trading have provided some respite.
The crackdown in the open market has compelled unauthorized traders in the South Asian nation to divest their holdings of American currency, thereby contributing to the rupee's recovery. On the international currency exchange platform xe.com, the rupee was observed trading at 83.8 against the dirham on a Saturday morning, marking a significant improvement compared to its recent lows. It's worth noting that the Pakistani currency had suffered a loss of nearly 22 rupees against the UAE dirham in the current year alone, dropping from an initial rate of 61.7 at the beginning of the year.
Additionally, the rupee had been under pressure due to increased demand for the US dollar, stemming from the government's decision to permit imports, further exacerbating the situation.
Recent developments have prompted the Pakistani Army chief, General Syed Asim Munir, to engage with the business and industrial community in Karachi, the country's commercial hub. During his visit, he assured stakeholders of a commitment to transparency in the dollar exchange rate and interbank rates, signaling the government's dedication to stabilizing the currency market.
As of the latest reports, the rupee was trading at 308 against the US dollar on xe.com and 301 in the Pakistan open market. The volatile nature of the rupee has taken a toll on the expatriate community, with the sharp rise in inflation leading to double-digit increases in consumer goods prices. This situation has compelled expatriate workers to remit more money back home, despite the dollar and dirham fetching more rupees in return.
Analysts emphasize that the long-term stability of the rupee hinges on critical factors such as economic reforms and efforts to boost exports, which remain imperative in ensuring the currency's resilience in the face of ongoing challenges.